Last Updated on December 1, 2021
Sewing needles are sharp and can prick your skin, so in a way that makes them a little dangerous.
But doesn't that mean you can't bring sewing needles on a plane?
Can you pack sewing needles in carry-on luggage or do they need to be packed in checked luggage?
Let's take a look at the rules.
TSA Sewing Needles Rules
The Transportation Security Administration has the job of stopping passengers bringing dangerous items on the plane.
Here's what they say about flying with sewing needles:

You can bring sewing needles in carry-on luggage.
You can also pack sewing needles in checked baggage too. Just make sure that any TSA officer searching your can can't injure themselves. Needles should be securely wrapped as well as any other sharp objects.
Bringing Other Sewing Items? Ask The TSA
You can ask the TSA on Twitter about any other sewing items you might like to bring on the plane.
Sam asked about bringing her cross stitch sewing in her carry-on. She was worried it might be confiscated at airport security.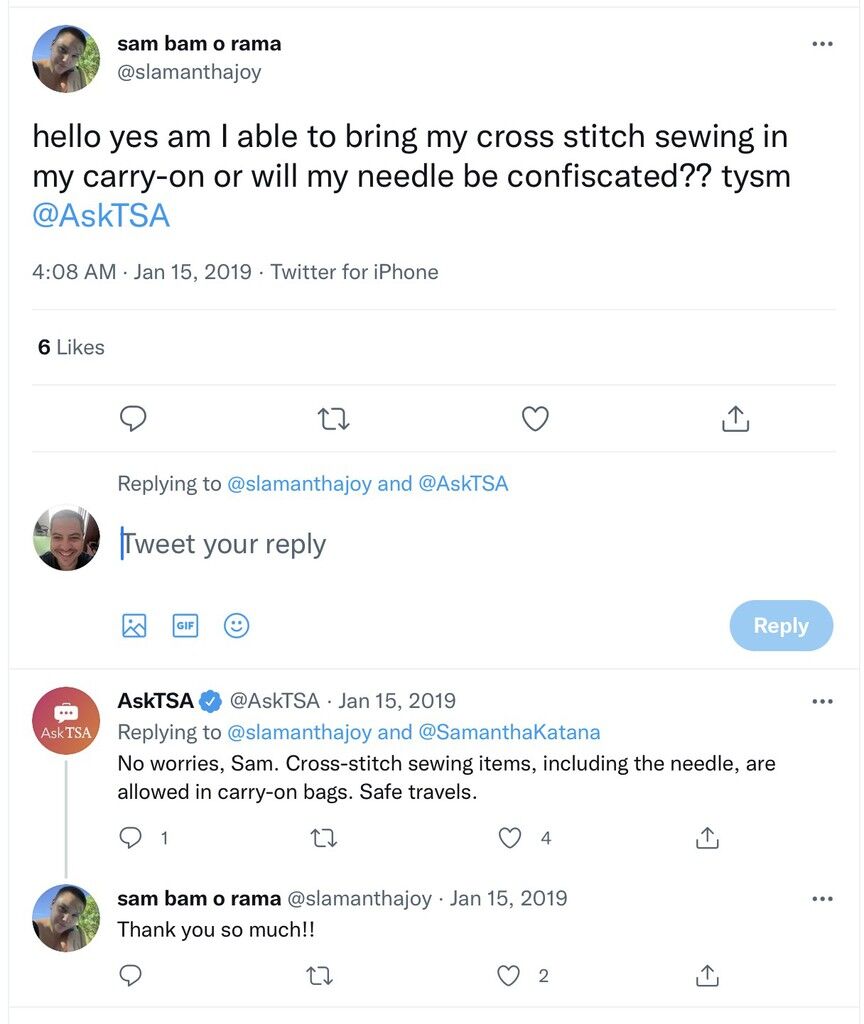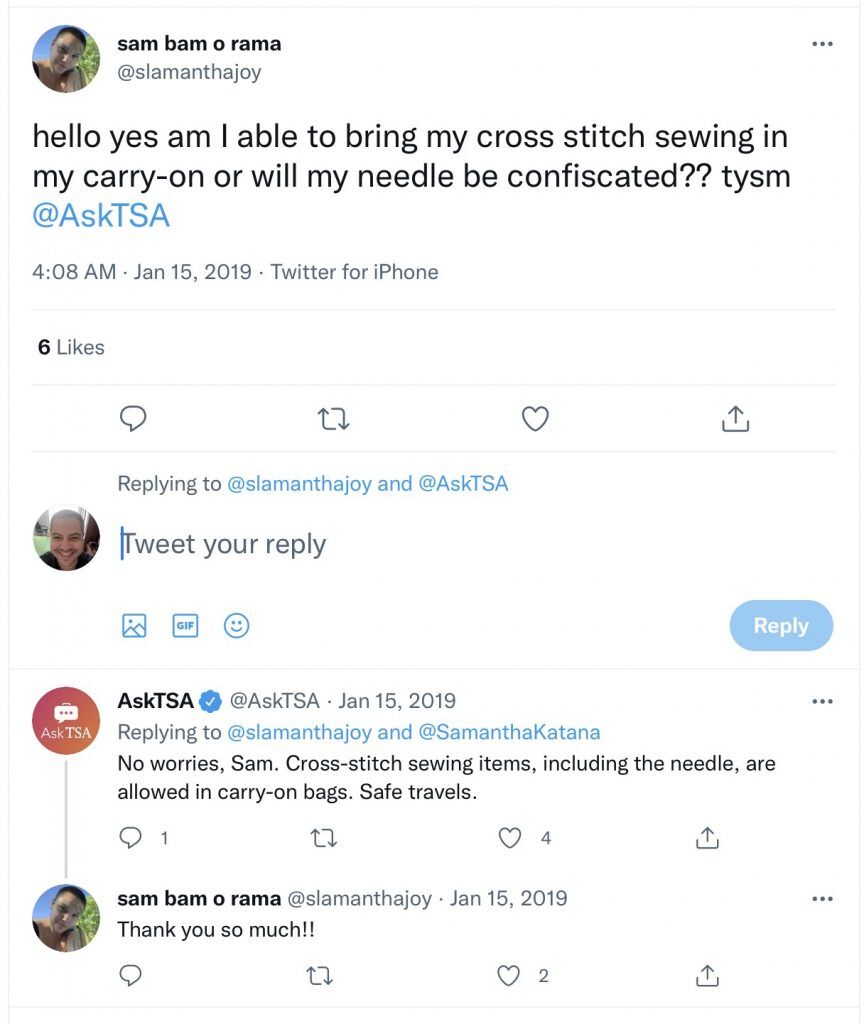 The TSA reassured Sam that "cross-stitch sewing items, including the needle, are allowed in carry-on bags".
Shelley asked if her daughter could pack a sewing kit in hand luggage: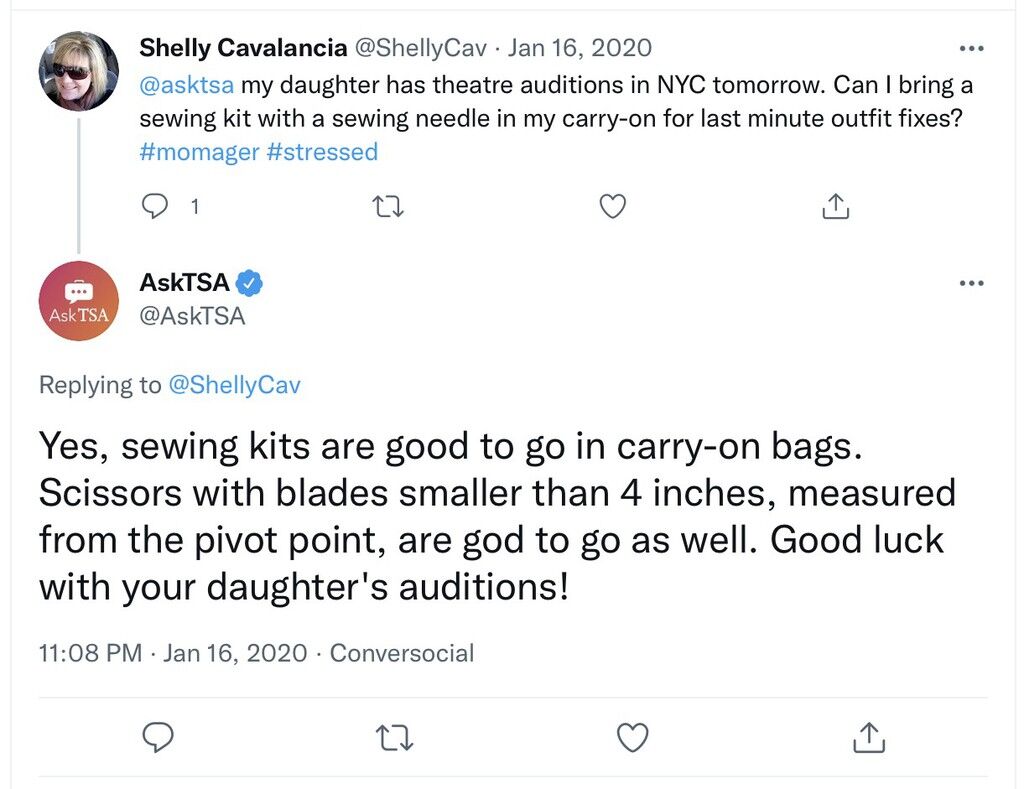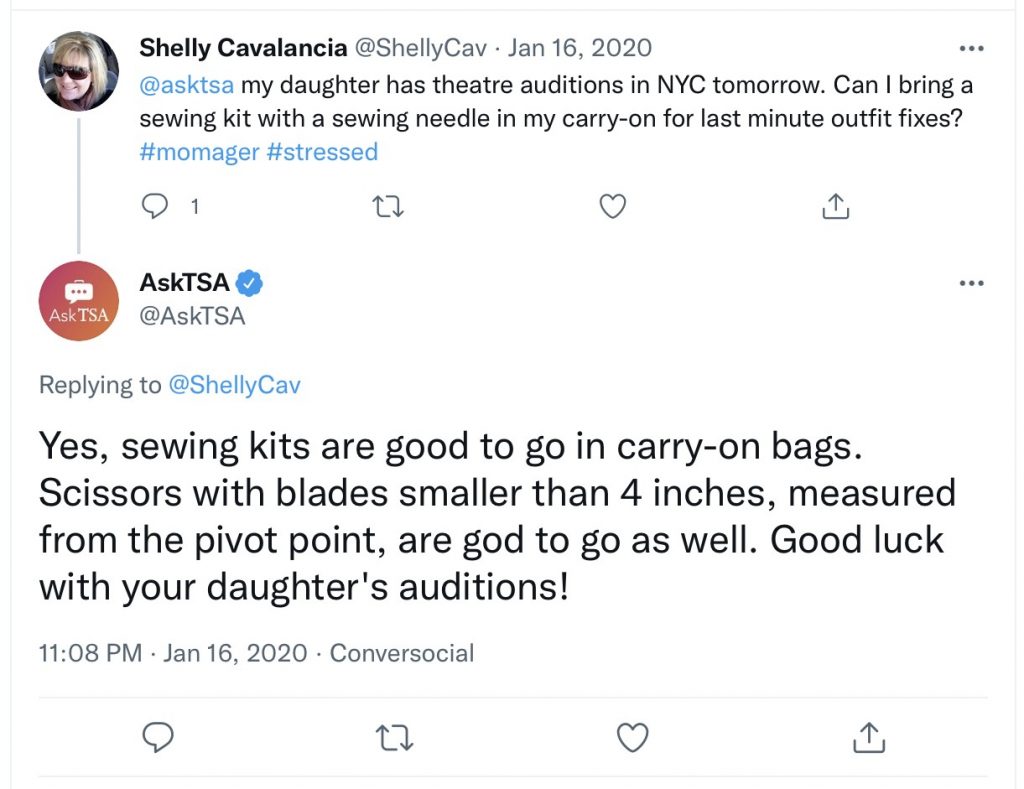 The TSA replied that you can bring a sewing kit on a plane. You just need to make sure that the blades of the sewing scissors are smaller than 4 inches as measured from the pivot point.


Jennifer asked about bringing scissors so her mom could work on her needlepoint: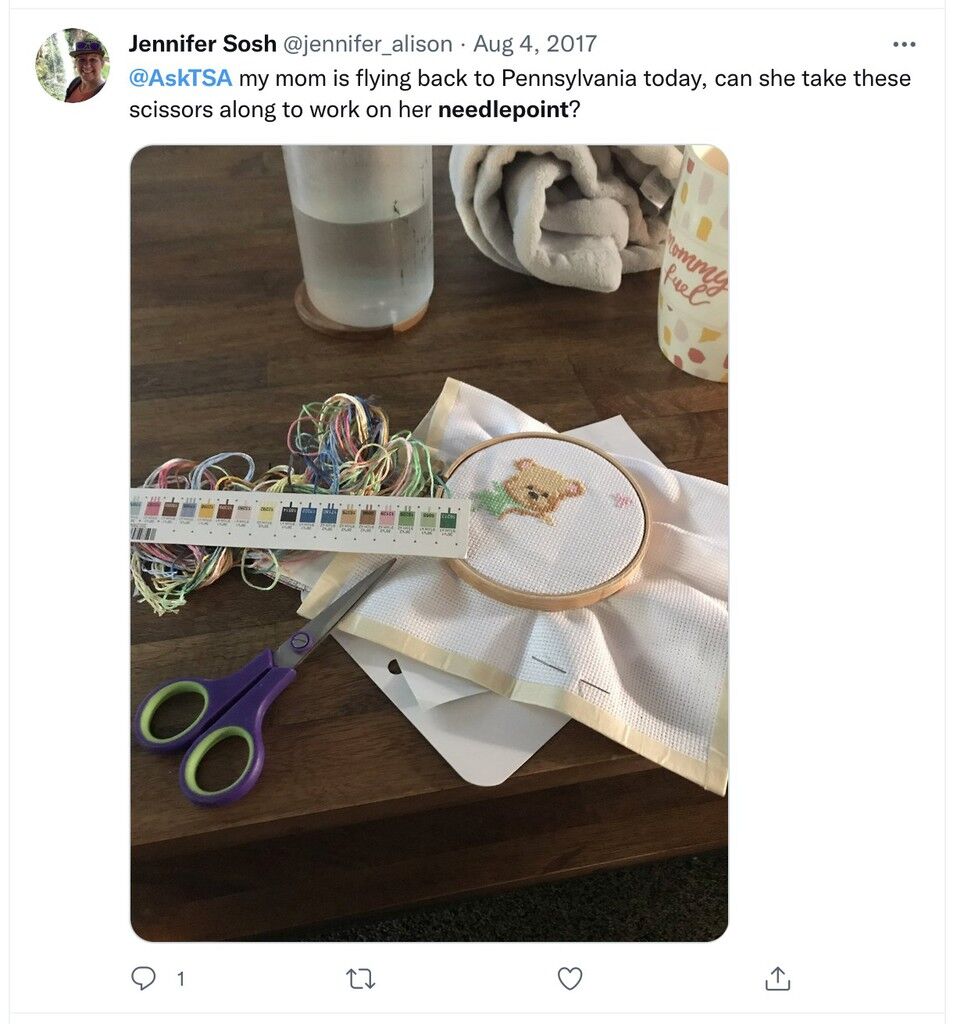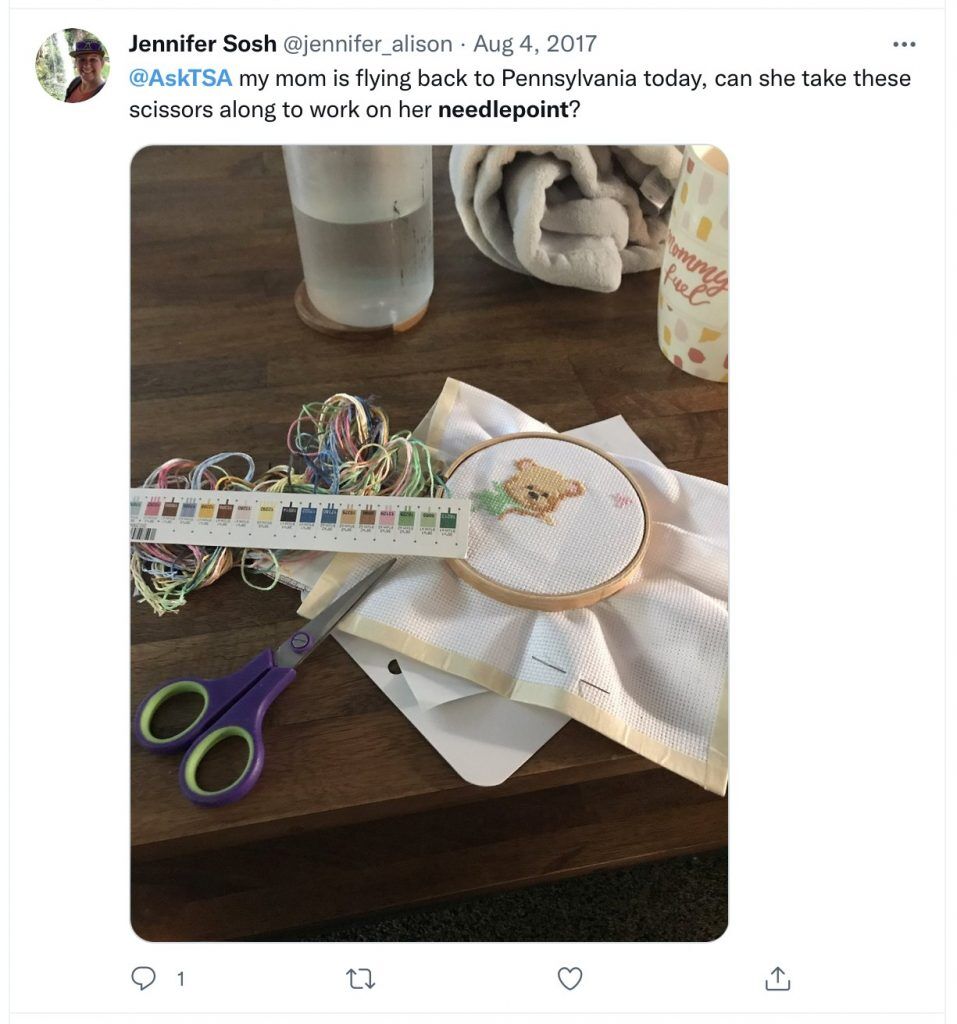 Needlepoint needles are permitted in your carry-on bag and you just need to keep an eye on the length of your scissors blades.


Heather asked about packing circular thread cutters in hand luggage.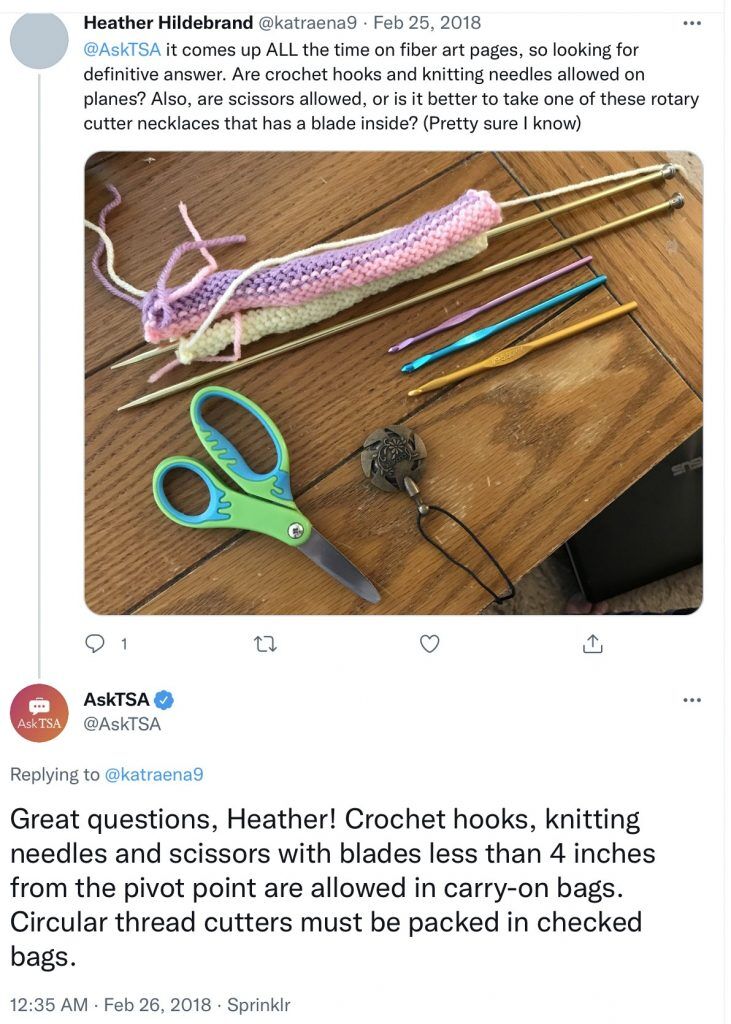 We've covered knitting needles and crochet hooks in separate posts.
For sewers you need to take note that circular thread cutters much be packed in checked bags.
The final decision rests with the TSA agent that inspects your luggage but if they spot it they will ask you to surrender your thread cutter.
You can even bring sewing machines in your carry-on baggage but you will need to remove any blades and pack them in checked bags.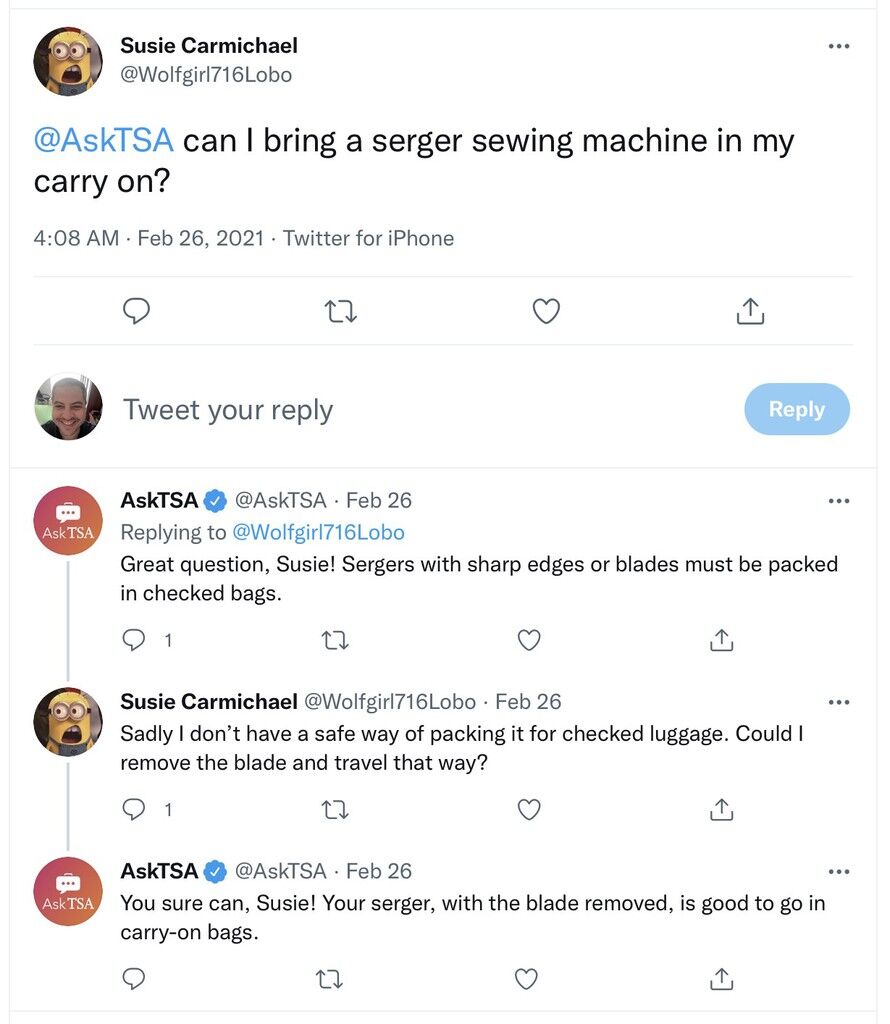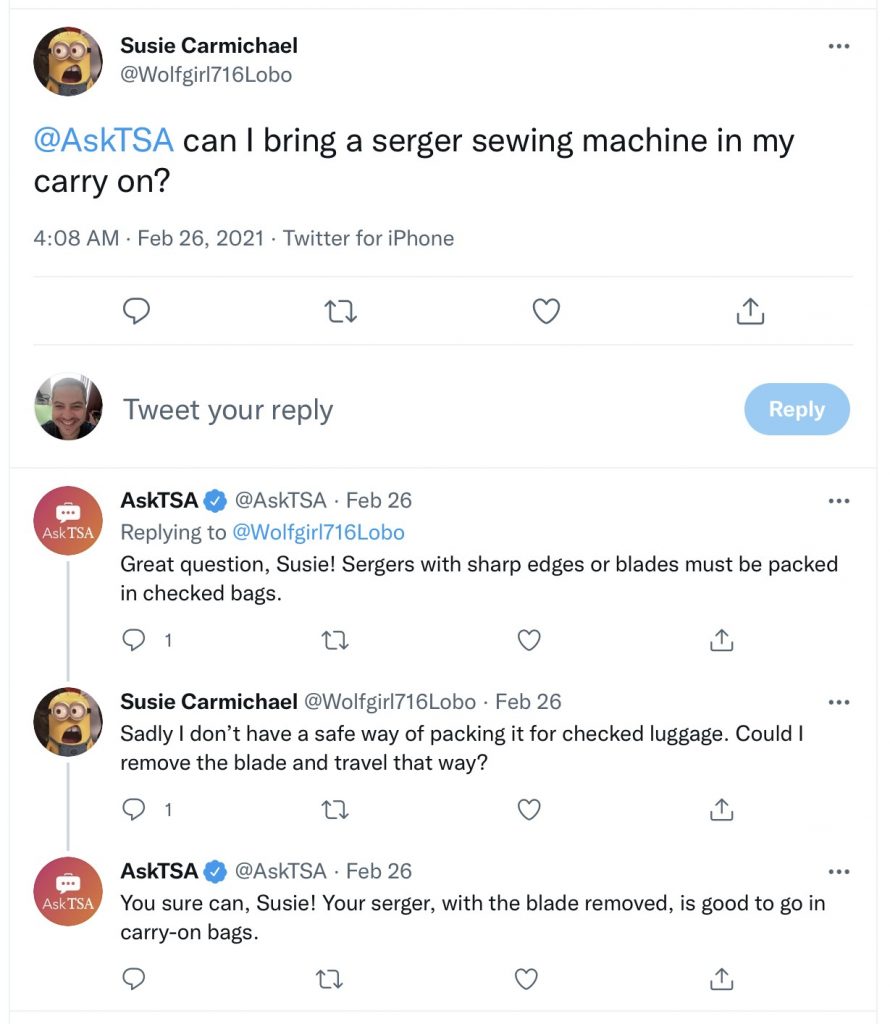 The Bottom Line
There are no restrictions preventing you bringing sewing needles, sewing kits, or even sewing machines in carry-on baggage.
The only thing you need to watch out for are circular thread cutters since they are prohibited in carry-on baggage because of the blade.
You can however pack small sewing scissors instead and use them to cut thread.
You Might Also Like