Last Updated on May 16, 2021
In Summary: TravelingLight.com picked out and reviewed 11 travel backpacks that are suitable as carry on luggage and found that the Osprey Farpoint 40 was the best carry on backpack.
It was the best because of its slightly smaller than maximum carry on size, it's supreme comfort while on the back and it's near flawless design and build quality.
While they may be more fashionable backpacks out there the price point of the Farpoint 40 makes it bang for buck the best carry on backpack on the market.
It won because:
It's super comfortable
40 liters is a great size. Not too big and not too small.
Designed and manufactured to a high standard
It's fully featured with pockets galore.
The Farpoint 40 is a great option that is more reasonably priced than some of the more trendy carry on backpacks on the market.
In other news… the Timbuk2 Uptown is a fantastic small back for ultra-light travellers. And for a super cheap but durable carry on backpack try the Outlander 30L.
Introduction: Why Choose A Carry On Backpack?
Before the rise of low -cost airlines and fees for checking bags a backpack for going traveling with used to basically mean a hiking backpack.
Whereas hiking backpacks are designed for carrying a lot of stuff over long distances they weren't specifically designed for city breaks and aviation tourism…. they were designed for… well-going hiking… doh!
But what if you're not going hiking…​
In recent years a new breed of travel backpack has evolved to meet the needs of fleet-footed carry on travelers. Carry on travel backpacks are in fact the lesser-known rival of the typical wheeled rolling carry on luggage.
Wheeled carry on luggage is alright for your grandma or The Man but if you are more of a free spirit with reasonably strong shoulders then this post is for you.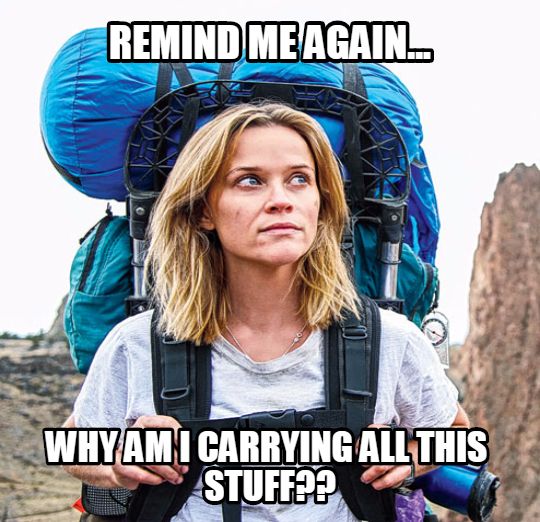 Carry on backpacks are​ superior to most rolling luggage for one main reason:

The soft sides of Carry on backpacks offer great flexibility and really help combat strict airline rules that vary around the world.
You can always squeeze a soft sided bag to fit but with a rigid suitcase you are more likely to fall foul of the carry on police.
Also with good shoulder straps backpacks are comfortable and allow you to move freely.
And… they are cheaper than rollaboards and have less moving parts that can break.​
If you're thinking that your carry on is too heavy to carry on your back then you might be interested to know that as much as half the weight of a typical rolling carry on comes from the bag itself.
Those wheels and metal frame and case all add up.
Weight restrictions are rare in the US but international airlines often have weight restrictions as well as size restrictions. And the limits can be low as 10 or 15 lbs. I've seen rolling carry on bags that weigh 10 lbs alone!!​
All this means that a carry on backpack is the ultimate carry on for most travelers.
Buckle Up… In this post you're going to learn about:
The Best Large Carry On Backpacks for north american travel
The Best International Carry On Backpacks for global jet setters
The Best Small Travel Backpacks for hardcore minimalist travelers
How Big Can A Carry On Backpack Be?
Whoooah pack horsey!!…. slow down a second… that's the wrong question…
The correct mindset is… "how small can my carry on backpack be?"
Let me explain…
If you are in the usa then the most likely carry on size limit for your airline is 22 inches x 14 inches x 9 inches.
And 22x14x9 inches is 2772 cubic inches so that's just over a massive 45 liters!
So your carry on backpack can be 45 liters big…​
45 freaking liters!!!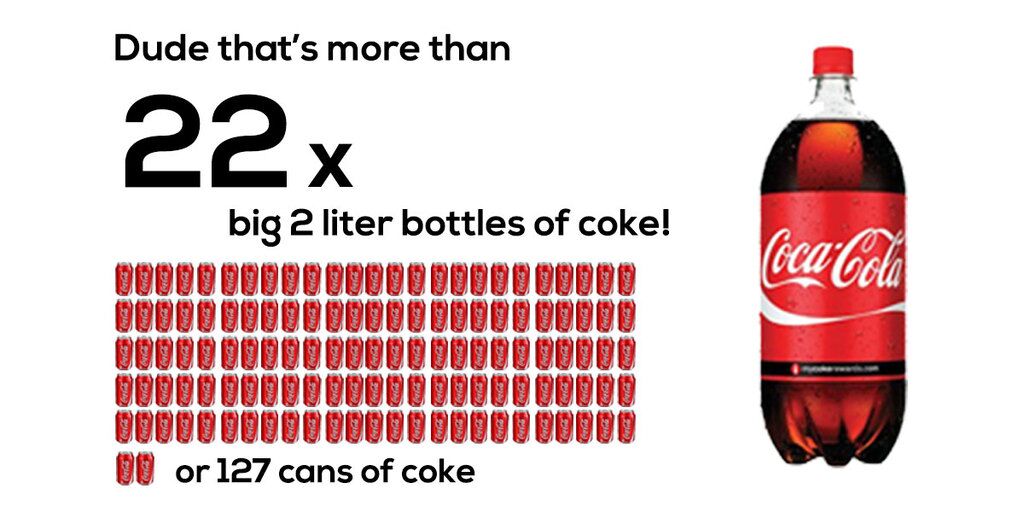 So yeah if you are big and strong you can probably carry up to 45 liters in your backpack…
But why on earth would you want to???​
Carry on backpacks work best when they are accompanied by a minimalist travel mindset.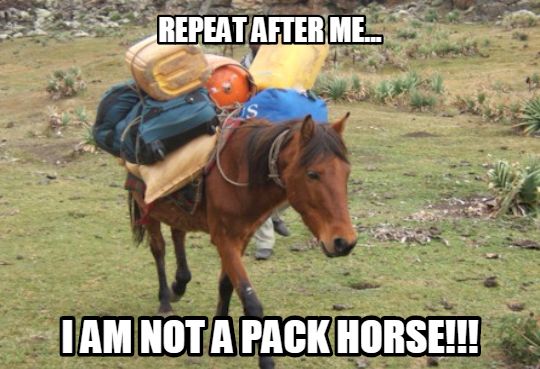 You really don't need as much stuff as you think you do!
And guess what…
They probably have shops where you are going too!
Trust me… the lighter you can make your backpack then the more relaxed and stress-free your travel will be.
TOP TIP FOR CHOOSING A TRAVEL BACKPACK
THE 1st LAW OF MINIMALIST TRAVEL
When you are thinking about buying a new travel backpack locking yourself into a smaller backpack can be a good idea.
No I'm not talking about some Houdini style escapology…
I mean deliberately buying a smaller carry on backpack to force yourself to carry less crap when you travel.
The 1st rule of minimalist travel is similar in a way to Parkinson's Law of time management.
The amount of crap you pack in your carry on expands to fit the available space in your carry on.
Save yourself a lot of pain and turmoil by choosing the smallest possible bag you can manage with.
As a rule of thumb if you are new to minimalist travel…
Think of the smallest bag you think you can manage with and then half the size of that!
How Small Do You Want To Go?
Hit a button to fast forward to your size of bag or simply read on…
How Were The Backpacks Tested?
I'm a little worried I'll get banned from Amazon one day for ordering and then returning items for refund ) But that's mostly what I did to test out these backpacks.
For a few bags, I also went in-store and did a thorough examination​.
Each bag was packed, unpacked and packed again using typical luggage items. I went more long walks wearing heavy backpacks than I care to remember!
I consulted professional travelers and asked them what backpack they were using as well as searched the whole net for any positive or negative thing written about the bags mentioned.
You need to be careful when buying a carry on backpack because manufacturers will write things such as "IATA Approved Carry On" and "Flight Approved Carry On". This is totally misleading since there is no official standard for carry on luggage size. Each airline sets it's own limits.
I consider myself a bit of an expert on carry on size limits since I maintain the world best resource of all the world's airlines carry on size limits.​ The good news is there are rarely problems with backpacks due to the squeeze factor.
Any backpack that wasn't a good size for a carry on was not considered. This ruled out hiking backpacks with metal frames. I also discounted any bag that was not marketed primarily as a backpack. i.e. some duffel bags can transform to backpacks but they are mainly designed to be duffel bags. These were not considered since their main function was not as a travel backpack.
All the backpacks considered are marketed as travel backpack and hence many have features like passport pockets and water bottle holders that are common on carry on backpacks.
I evaluated each bag with a points scoring system. This was weighted towards comfort and durability since that's what I believe makes the best backpack.
Not being much of a fashion guru I didn't give much weight to matters of fashion. Regular readers will know that I am very much a practical guy when it comes to carry on luggage. If you want fashion advice find another blog ))​
Take It To The Limit With These 4 Large Carry On Travel Backpacks

If you're in the US and you want your backpack to be as big as it possibly can be…
And you never plan on leaving America and you want to pack as much crap as you possibly can into your huge backpack so that every journey is also a work out…
Then this section might be for you:
Large carry on backpacks close to 45 liters:
Allow you to take the maximum amount of good stuff with you.
But also:
Allow you to take the maximum amount of crap with you.
Can become too big and heavy to carry comfortably.
eBags TLS Mother Lode Review
The eBags Mother Lode is designed to make full use of the 22x14x9 inches limit that is common is the US.
This bag is a MLC (Maximum Legal Carryon). It's size and numerous pockets make it a great bag for packing but perhaps not a great bag for carrying.
Switching between this and the Farpoint 40 with similar loads easily highlighted the ​superior comfort of the Farpoint.
People love this bag because it's roomy. If you want really want roomy ​and you don't plan on carrying this for more than 45 minutes at at time then it might be a good choice for you.
It's more of a "taxi to the hotel" type of bag rather than a "we'll walk it​ and catch some sites on the way" type of bag.
It's the cheapest bag that starts to feel like quality. With this combination of price, features and materials Ebags have picked up huge numbers of happy customers across the web.
Reviews are overwhelmingly positive and the small numbers of complaints almost always relate to comfort and weight. This pattern fits in with our perceptions of the bag.​
It doesn't help that this thing is almost 4 lbs before you even put anything in it. That's a lot for a soft sided backpack. If you load the Mother Lode fully it's going to be quite heavy.
Personally if I was buying eBags I'd opt for the slightly smaller Mother Lode Junior. It's 19.5″ x 14″ x 9″ so that makes it 41.5 liters. This is ample and will help to stop you overloading the bag with unnecessary crap and make it lighter and easier to carry.
Pros:
Size: 22″ x 14″ x 9″ inches
3 lbs 15 oz
45 Liters
Lifetime Warranty
Cons:
Not the most comfortable if fully loaded.
No padding on the hip belt and it doesn't do much to transfer weight to the hips
Osprey Porter 46 Review
The Osprey Porter Travel 46 is another MLC (maximum legal carryon).
Of course, that MLC term can be a bit misleading… it does depend on who you are flying with.
​The Porter 46 has been a popular carry on backpack for a number of years. It has two modes: backpack mode and duffel mode.
​In backpack mode you should be okay to carry this for a couple of hours at a time. Maybe as a hiking company Osprey have got the know-how, experience or inclination to take the weight off the shoulders that companies such as ebags or Cabin Max don't.
It's a subtly different market… all these bags are designed for the urban travel market but​ Osprey seems to give that little bit consideration to carrying the backpack for longer periods.
​Because this bag is at the absolute max of permitted carry on size there have been some reports of people being advised to check it.
This is a deal clincher… the whole point of a carry on backpack is not needing to check it.
​For other people though the huge size is exactly why they love it… if you really struggle to get your stuff down to carry on size and will need as many liters are you can possible get then the Porter is a good choice.
But the possibility of getting challenged at check in gates is the main reason the Porter 46 couldn't win the best carry on backpack. The best carry on backpack needs to take you through the check in gates without fear of being stopped and made to check.
Pros:
Size: 22 x 14 x 9 inches
46 Liters
Cons:
Not as much padding as the Farpoint 40
Cabin Max Metz Review
The Cabin Max Metz is a 44 liter British designed carry on backpack.
Because it's been designed for the European aviation market it's dimensions are 55x40x20 cm.
This means it's actually a little too wide for airlines in the US as 40 cm is 15.74 inches where many US airlines specify 14 inches. However, this won't be a problem due to the squeeze factor.
The main problem with this bag is the lack of a laptop compartment. There is also no side handle and no waist straps. The backpack straps don't pack away or anything like that. This bag is a backpack and only a backpack.
I don't see the Cabin Max Metz as being a bag for long term travel and it's not a backpack I'd want on my back for long periods of time. But for occasional use and if you are leaving the laptop at home then it's not a bad cheap option.
Pros:
Nylon
A huge range of colors and styles
44 Liters
Weight: 0.7 kg
Size: 21.6 x 15.74 x 7.8 inches
Too wide for usa airlines if they are strict.
Cabin Max Oxford Review
I don't know about you but I love how the Cabin Max Oxford looks. In a world where most carry on bags are dull and dreary I actually think the Oxford has some style!
The Oxford is the same size as the Metz but it's made from canvas rather than nylon.
They've also added a laptop compartment for laptops up to 15.5 inches.
The canvas is slightly heavier than the nylon but it's worth it. ​
The Oxford is a great BIG bag for international travel. If you like the looks and you don't want to spend a lot of money then this might just be the best budget carry on backpack.
44 Liters
Size: 21.6 x 15.74 x 7.8 inches
Too wide for usa airlines if they are strict.
Jetset Around The World With These 5 International Sized Travel Carry On Backpacks
If you've decided to carry your own carry on then you've probably already started to get into the mindset of a lightweight traveler.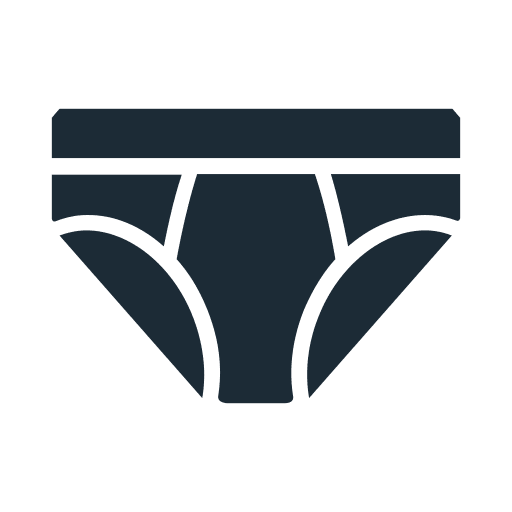 Depending on the duration of your trip and how into minimalism you are you might be looking for a travel backpack that is smaller than the carry on size limits.
These medium carry on backpacks don't take it to the max but are by no means small backpacks.
I think that 30 – 40 liters is the sweet spot for longer term international travel. You will encounter fewer problems with size limits and by not taking the largest possible carry on your load will be a little lighter.
If you've decided to travel with a medium carry on backpack then these are the bags for you:
Great for international travel
Decent amount of space
But:
Leaving 5 or 10 liters on the table is something some packers can't bear.
Osprey Farpoint 40 Review
This was my favorite backpack from all that I tested and receives my highest recommendation.
Osprey are an outdoors adventure company but the Farpoint 40 is very much a travel backpack rather than a hiking backpack.
But they do bring that hiking experience to the design of the Farpoint 40.
It's a fully featured bag with pretty much everything a long or short term traveler might need.
It comes in 2 sizes small/medium and medium/large. These are designed for people of different heights. The larger bag is slightly longer. I think the main reason for this is so that the hip strap gets somewhere near your hips.
The backpack straps on this bag are comfortable and I could carry this bag for long periods of time.
Size wise it's just about perfect for making the most of international carry on luggage size limits. If you packed it to 100% capacity with zero squeeze room then you might run into trouble with a few airlines. But then you'd just need to jettison a few pairs of socks and squeeze it down to fit.
The laptop compartment is on the outside of the pack away from your back and this makes for poor weight distribution but for my lightweight Surface Pro 3 this wasn't a problem. If you have a beast of a laptop then you might be better looking elsewhere.
Also check out the Tortuga Travel Backpack.
Pros:
Size: 21 x 13 x 9 inches M/L
Size: 20 x 13 x 9 S/L
Weight: 2 lbs 14 oz
40 liters
Nylon
Very comfortable shoulder straps
Straps can be zipped away and hidden
Cons:
Poor weight distribution if you have a heavy laptop.
Hynes Eagle 38l Review
The Hynes Eagle 38l is a good smaller backpack that helps when the carry on police are getting a bit antsy.
Say you are flying on Spirit airlines for example… their carry on luggage size limts are 16x14x12 inches.
If you take a soft sided backpack like the Eagle 38 the you might just about get away with it.
The Eagle 38 is 19.7 x 13 x 7.9 inches. If you leave plenty of room to squeeze then you should be able to fit it in.
It's also a decent backpack with a good price in it's own right. 38 liters is a good amount of space.
The build quality isn't there compared to the Osprey Farpoint for example. It's made from Polyester rather than Nylon so don't expect it to last as long.
Pros:
Size: 19.7 x 13 x 7.9 inches
Weight: 1.8 lbs
38 liters
Cons:
Outlander 33L Travel Backpack Review
Carry on backpacks don't always need to be complicated. This is one thing that bugs me about fancy hard-sided rolling 4 wheeled spinning rollaboards..-
It's not rocket science… it's just a bag.
​Maybe you are not carrying expensive digital equipment and just want a reliable bag for weekend trips.​..
When a lot of people fly it goes something like this… taxi to the airport… carry the back through the airport… fly… carry the back through the airport… taxi to hotel….​
I've not measured it, but for some journeys the total end-to-end time a backpack is actually on your back is only about an hour.​
In cases like this a cheap option like the Outlander 30L could easily do the job.
This is a very light weight bag and it offers little protection to the contents but it is well made and durable.
If you are only going to be carrying clothes and you are a minimalist packer then you could use this a carry on for short trips.
It's pretty cool how small this bag folds up when it's not in use. A lot of people take this as a second bag and use it as a day pack.
Pros:
Size: 19″ x 13″ x 8.2″
0.5 lbs
33 liters
Cons:
Go Ultra Light With These 2 Small Travel Backpacks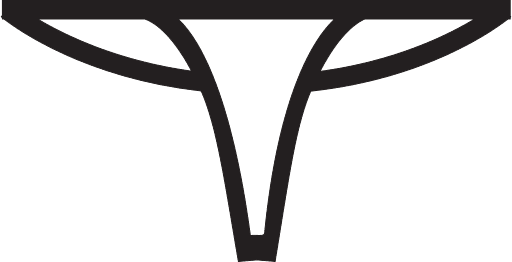 Lightweight backpackers use on the road laundry strategies and purchase travel clothes such as quick-drying odor-resistant merino wool to facilitate travel with small bags.
Choose either synthetic materials like 100% polyester clothes from Under Armour or merino wool from companies like Icebreaker.
Synthetic materials will dry quicker. But merino wool is odor resistant and can go longer without needing to be washed.
When you go ultra-light:
No more back pain
You have increased freedom of movement
Your bag fits easily in the locker or under your flight seat
Carry your bag everywhere you go and generally don't need to worry about luggage
But the downsides are:
You might need to invest in expensive travel clothes
You might need to do laundry in the sink
A Universal sink plug and travel laundry detergent are essentials for this type of travel.
It takes only a few minutes to wash clothes in the hotel room sink and if you choose the right type of materials it will be dry by morning.
Timbuk2 Uptown Travel Backpack Review
Description for this block. Use this space for describing your block. Any text will do. Description for this block. You can use this space for describing your block. Description for this block. Use this space for describing your block. Any text will do. Description for this block. You can use this space for describing your block.
The Timbuk2 Uptown is designed for both everyday use on the commute and travel further afield.
It's TSA compliant and this means that you don't need to remove the laptop before going through the scanners at the airport.
As a carry on it suits minimalist travelers or non-minimalist travelers going on short trips.
It's got great features for storing your laptop and passports etc.
As a 30 liter pack it's roughly two thirds ​the maximum volume for a carry on bag.
This could be used for long term travel but it would need to be in combination with travel clothes and/or laundry on the road.​ It's not the type of bag you can use for a 2 week trip without doing laundry.
The Uptown comes in 10 different styles. It's a great bag that can be used both a home and when traveling and as a day pack on excursions from the hotel. So you can save money because you don't need to buy 2 bags.
Size: 19.5 x 11.2 x 6.5 inches
Weight: 2.4 lbs
30 liters
Doesn't stand by itself
Osprey Daylite Backpack Review
The less stuff you are carrying the less you need to think about features of the bag.
Suppose you are traveling wearing 1 set of merino wool travel clothes. Perhaps a Wool and Prince merino wool shirt with Icebreaker merino escape shorts.
Because merino wool is odor resistant you don't ne​ed to wash it after 1 wear.
But if you do decide to quickly wash it in the hotel sink it will be dry by the morning.
This is a game-changer. If you accept doing a little laundry on your trip then you are only constrained by fashion requirements with regard to what you want to take with you.
I could travel long term with only 2 shirts. 1 dress shirt and 1 casual shirt.​ And even then the dress shirt is a luxury.
​In this type of scenario the bag you choose becomes less and less important.
But for example sake consider The Osprey Daylite 13.
It's only 13 liters so you are talking about 1 or 2 changes of clothes and that's it.​
It requires a shift in mindset that some people will embrace and others will shun. Yet combined with travel clothes and a little laundry then any small backpack can be used as your carry on backpack.
Size: 17.7″ x 9.8″ x 8.6″
1 lb
13 liters
Liberating
Specialist travel clothes can be expensive.
Still Haven't Found What You're Looking For? Sorry Bono! Keep Trying!
What Now For The Future?
So this was where the world was at as far a carry on backpacks were concerned circa April 2016.
But what next for mankind and carry on backpacks?…​
The invention of jeans that never needed to be washed and stain resistant, self cleaning clothes would in the future see ever smaller and smaller carry-on size limits enforced.
In the year 2035 Butt Ass Naked Airlines would introduce supplementary charges for all passengers that didn't travel Butt Ass Naked with zero allowance for any form of carry on luggage…​
Meanwhile… mankind was tipped in the balance between the extinction of the human race due to global warming and a glorious future of interstellar travel and galaxy wide domination…
In the end it all came down to a pair of stiletto heels owned by a Mrs B. Wilson of New Hampshire, New England…
Would Mrs Wilson pack her 3rd pair of heels and send the human race into a downward spiral of self destruction or would she just ditch them all and go with the flip flops?
Find out what happens next by staying alive for the next 100 years…
If you are from the future and already know the answer then please leave a comment below or send me an email james dot eagleman [at] travelinglight.com​
P.S. If you are my psychiatrist then sorry I'll get back on the pills asap ))