Last Updated on February 7, 2022
The online streaming company Netflix is one of the most popular ways to watch TV shows and movies.
But streaming requires an internet connection, right?
And unless you pay up for overpriced airline Wi-Fi in the sky you won't have any internet connection when you are on the plane.
So can you watch Netflix on a plane? What about other streaming services like HBO Max, Disney Plus, Hulu, Amazon Prime Video, or Apple TV Plus?
Well, the good news is that you can watch Netflix on a plane, you just won't be streaming, you'll download the Netflix content before your flight.
The post is all about how to download and watch Netflix on a plane without WiFi, even with airplane mode enabled!
Here come the details.
How To Watch Netflix On A Plane
Here's the first thing to understand:
To watch Netflix on a plane you will probably need to download TV shows and movies before you take off for offline viewing.
The same applies to all streaming services. It's best to download TV shows and movies when you are at home and using Wi-Fi rather than using up your cellular data last minute when you are at the airport.
You'll need to have disk space available on your phone or tablet to save the file.
The second thing to understand is:
You can only download Netflix movies or TV for offline viewing when you are using a Netflix app.
You cannot download Netflix content if you are using Netflix with a web browser.
Currently, there are Netflix apps for the following operating systems:
iPhone, iPad, or iPod touch running iOS 9.0 or later
Android phone or tablet running Android 4.4.2 or later
Amazon Fire tablet running Fire OS 4.0 or later
Windows 10 (version 1709 or newer) or Windows 11 tablet or computer
Select Chromebook and Chromebox models
There are also Netflix apps for smart TVs, games consoles, set-top boxes, or Blu-ray players but you won't be using devices like that on a plane.
The notable exception is that there is no Netflix app for Macs so you cannot download Netflix content to a Macbook laptop running macOS.
You can, of course, watch Netflix via the Safari browser on a Mac but you can't do this on a plane unless you have an internet connection via a high-performing in-flight Wi-Fi that is fast enough for streaming.
Most streaming services like Netflix, HBO Max, Disney Plus, Hulu, Amazon Prime Video, or Apple TV Plus have apps that allow you to download shows for offline viewing on an airplane. You must use the app though rather than a web browser!
So to get into watching Netflix offline on the plane first download the Netflix app for your device type.
Once you are using the app, to download something look for the download button. I recommend The Terminal starring Tom Hanks!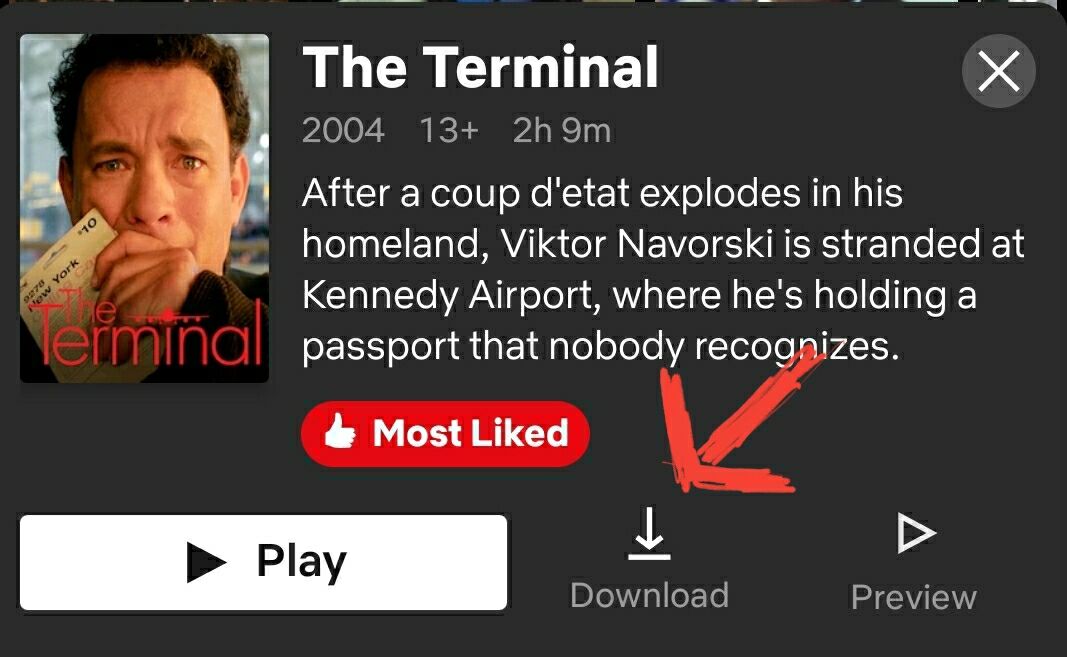 After you have downloaded something you will be able to watch offline on the plane. But remember that movies downloaded only stay available on your device for around 7 days.
Sometimes when you click the download button Netflix will show an error like this:
To fix this log into Netflix using a web browser and navigate to Account > Settings > Manage Download Devices.
You will be able to see how many devices you can download to. It depends on what Netflix membership plan you are on, on my plan I can only download to 2 devices.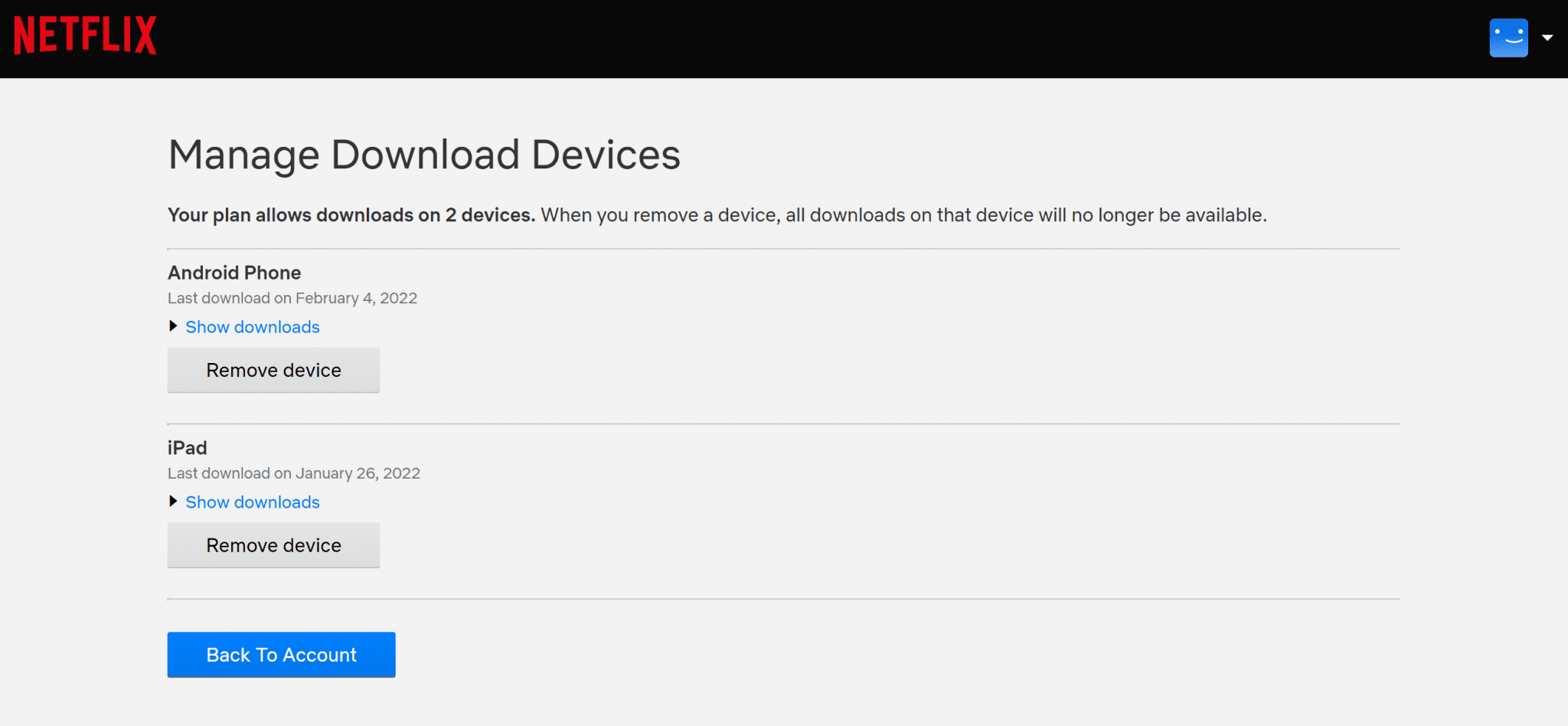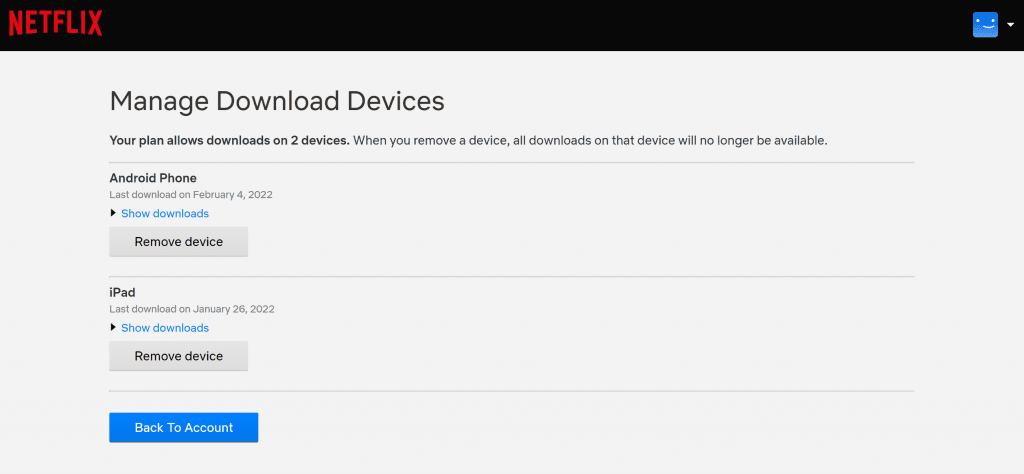 You can remove a device but all the downloads on that device will no longer be available.
Watching Netflix In Airplane Mode
Many people these days use wireless Bluetooth headphones.
Switching on airplane mode usually disables Bluetooth so your headphones will be unable to connect to your device.
However, you can use Bluetooth on a plane. Simply switch on airplane mode and then turn Bluetooth back on to connect your headphones to your tablet or phone so you can watch your previously downloaded Netflix shows.
Watch Netflix On A Plane With An Internet Connection
If you haven't downloaded any movies prior to your flight watching Netflix on a plane is going to be tricky.
For a start, you cannot use cellular data on a plane. Turning off cellular data is the main job of airplane mode.
So to get an internet connection on the plane you're relying on in-flight Wi-Fi. Even when airlines provide in-flight Wi-Fi it is usually very expensive and has data download caps that make watching Netflix impossible.
A few flights are beginning to offer in-flight Wi-Fi that is capable of Netflix streaming but this is still pretty rare.
It's much better to download movies before you leave home using the Netflix app. You'll save money and you'll make sure that you have something to watch on the plane.
The Bottom Line
To watch Netflix on a plane you need the Netflix app. That way you can download shows before you even get on the plane and later watch them offline with airplane mode enabled.
You can also download shows for offline viewing using the Hulu app, the HBO Go app, the Amazon Prime Video app, the Disney Plus app, and others.
For all these streaming services it's all about using the app rather than the web browser when it comes to downloading and watching movies or shows on a plane.
You Might Also Like