Last Updated on October 17, 2021
A clothes steamer is a handy gadget for refreshing clothes.
You can use a steamer on once-worn garments to take out wrinkles and removing odors.
A lightweight travel steamer can earn its place in your suitcase since you won't need to pack so many clothes.
But are you permitted to take steamers through airport security?
Let's find out.
TSA Garment Steamer Rules
The Transportation Security Administration doesn't mention garment steamers specifically on their website.
So I had to look harder to find a definitive answer.
I found on Twitter a passenger had already asked the TSA if they could bring a handheld clothes steamer: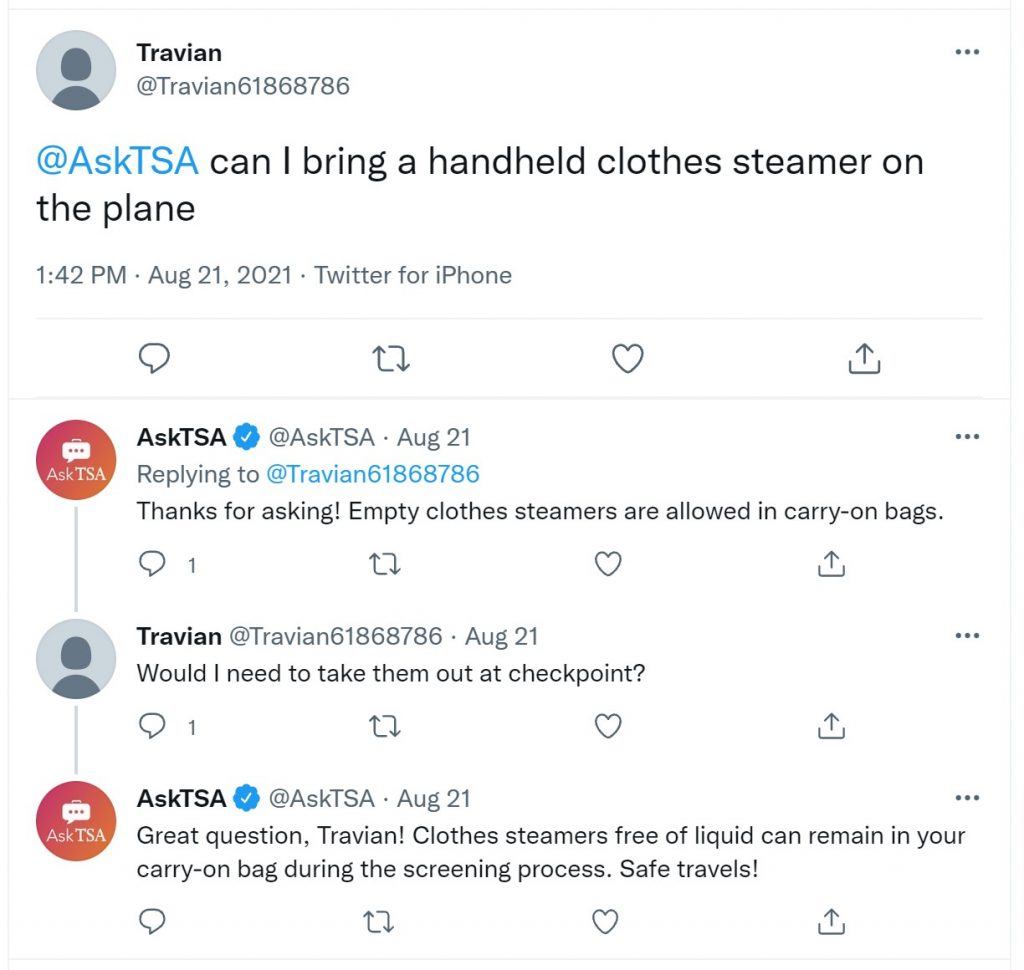 The TSA replied, "Empty clothes steamers are allowed in carry-on bags".
So you can pack a garment steamer in hand luggage. You don't need to take it out of your carry-on bag during the screening process.
To keep the weight of your bag down you might want to pack a travel steamer like this one:
You can also pack a garment steamer in your checked baggage.
Still Unsure? Ask The TSA
You can ask the TSA about bringing any item by pinging them a message on Twitter.
This traveler asked about packing a facial steamer.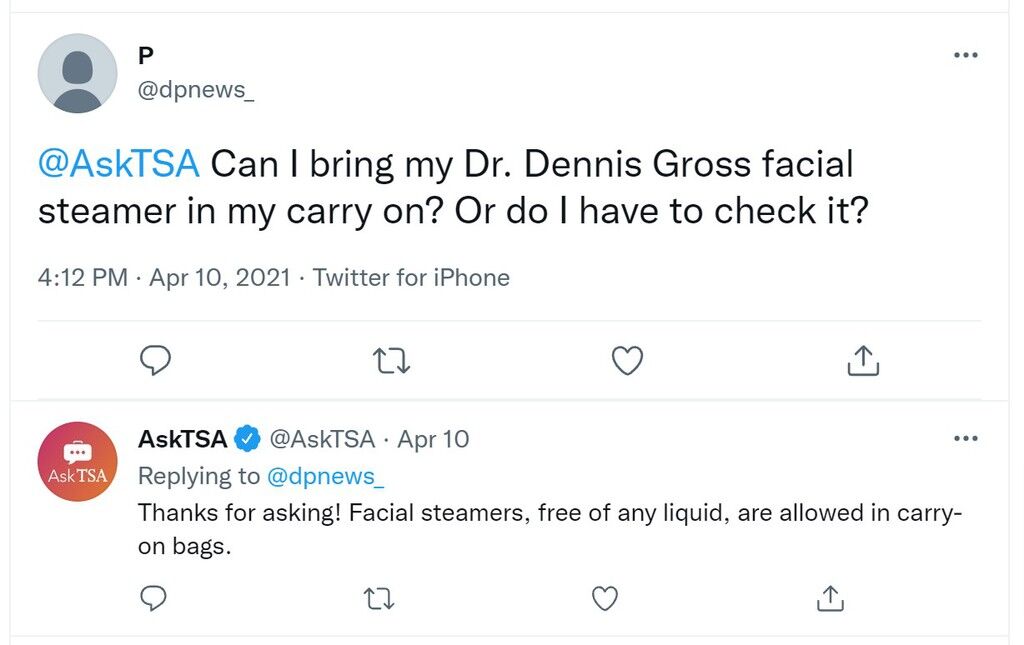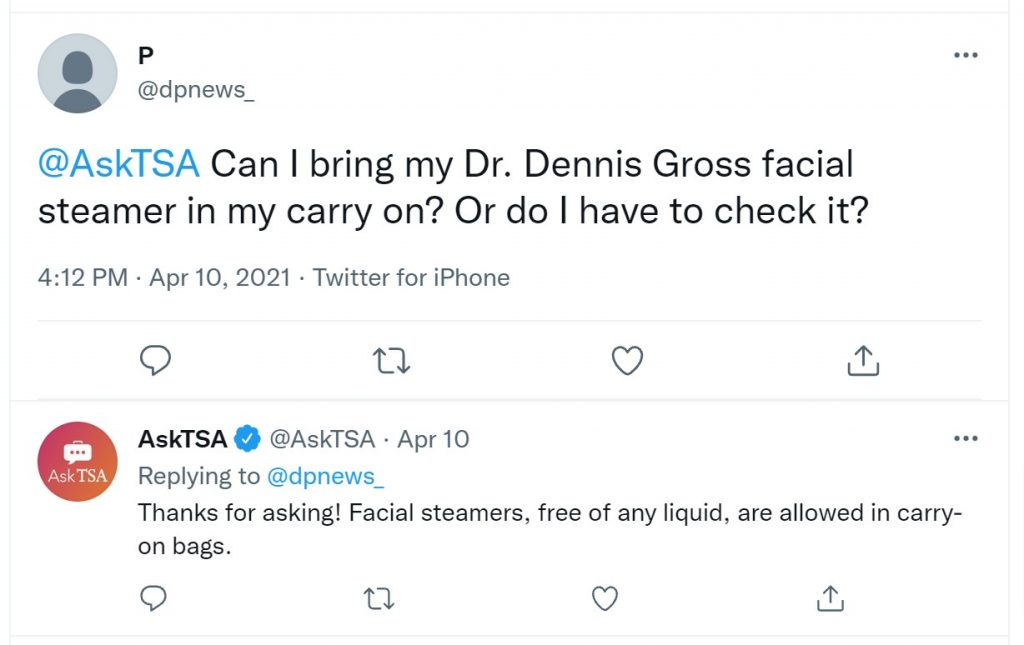 And the TSA said it would be allowed in carry-on baggage.
Olivia got the green light to pack a vocal steamer: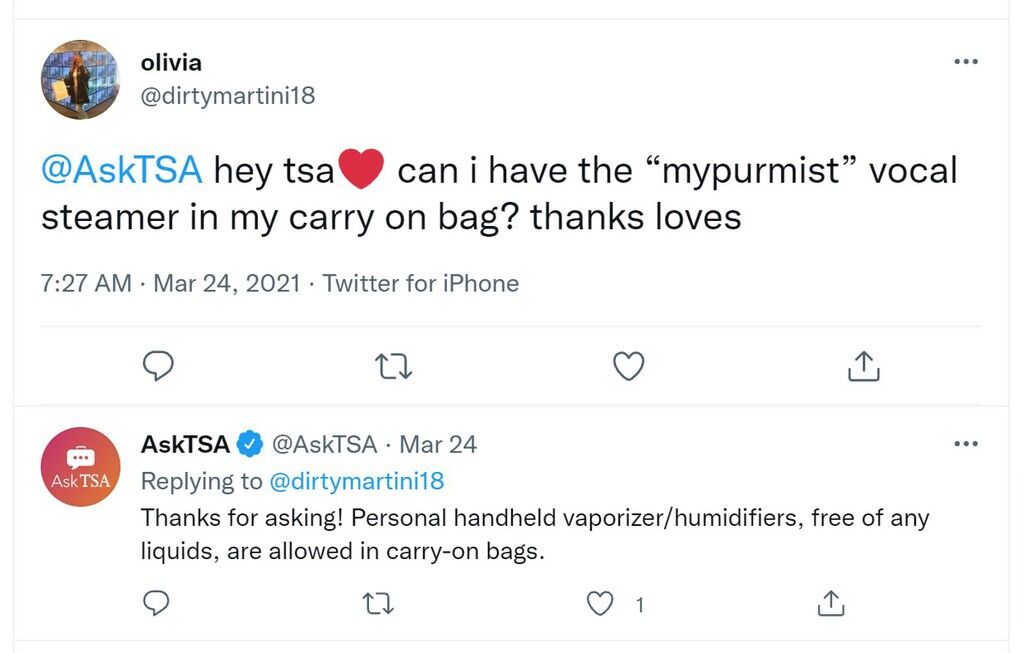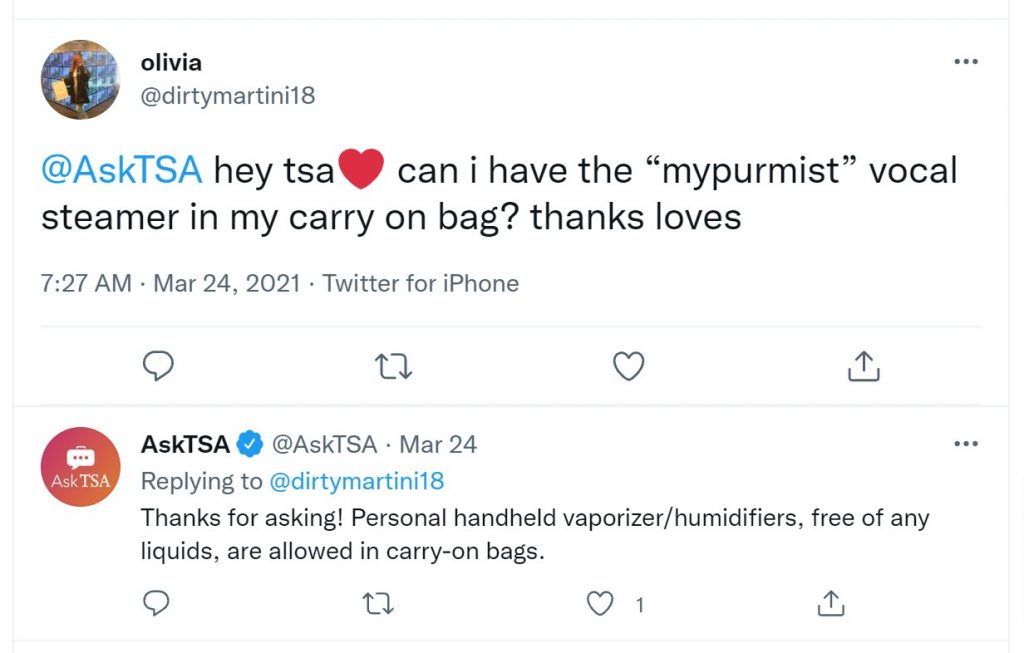 When buying a steamer to pack in your carry-on bags make sure you check the size of it.
Crabby didn't realize this one was going to be so big: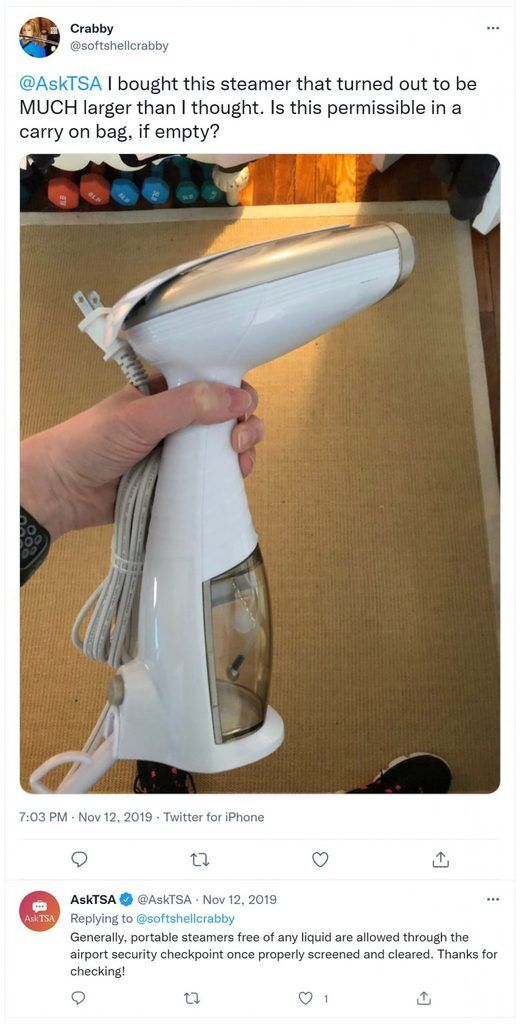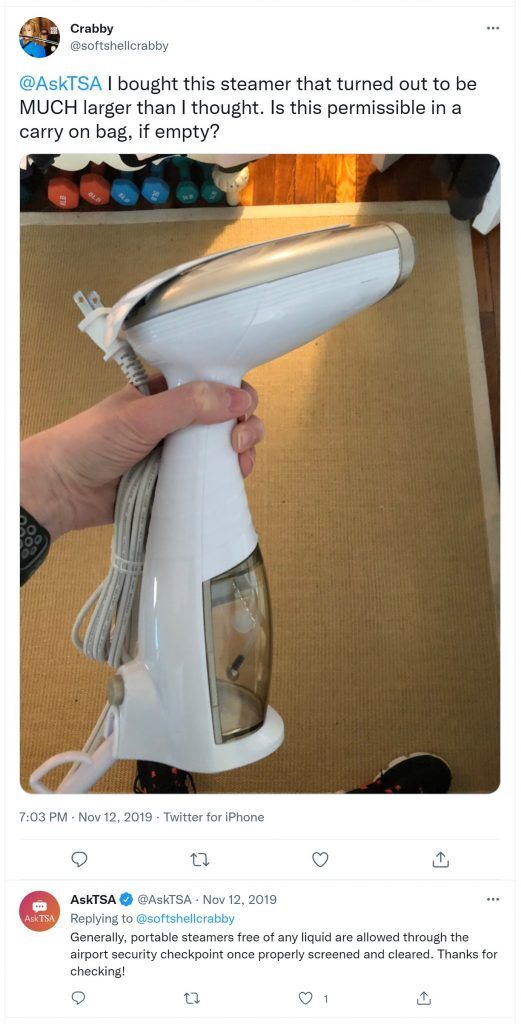 It would still be allowed through the TSA security checkpoint, TSA officers wouldn't stop it.
But it will take up far too much room in your hand luggage.
It's much better to pack something compact and lightweight. This brand claims to be the smallest clothes steamer on the market.
The Verdict
You can take portable clothes steamers in carry-on bags or checked bags.
Just make sure there is no water in your steamer before you pack it in your suitcase.
It makes sense to pack a smaller hand-held travel steamer, especially if you are flying with carry-on bags only.
People Also Ask