Last Updated on September 24, 2022
Key Takeaways
Cough drops or lozenges are considered to be a solid food by the TSA and you can bring them in hand luggage
TSA Cough Drops Rules
When you search the Transportation Security Administration for cough drops you won't find any rules mentioned.
It's impossible for the TSA to list every single item that a passenger might want to bring on a plane through the airport security checkpoint.
I checked out Twitter to get you a definite answer and LaShawn had already asked the question: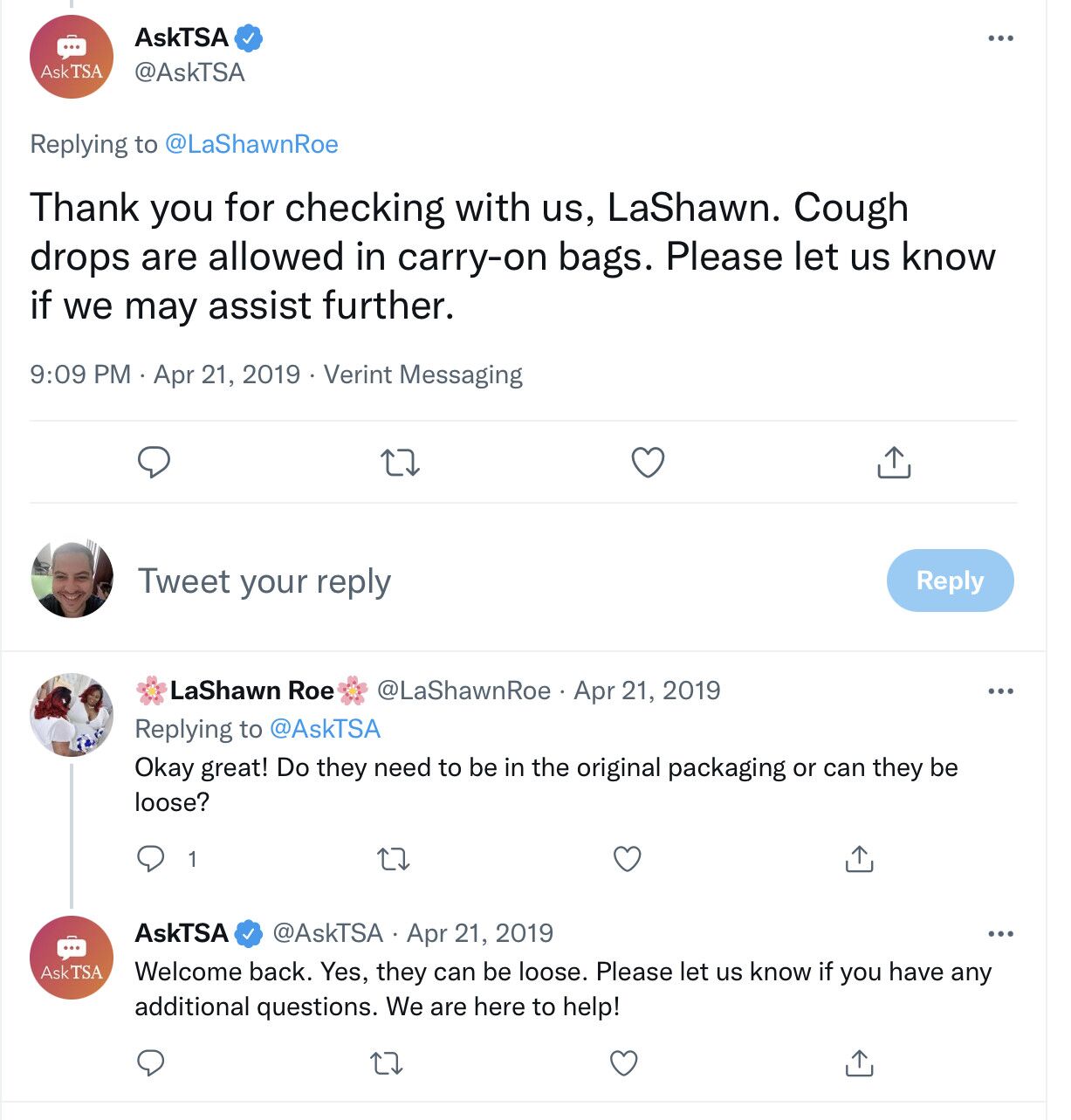 You can bring cough drops on a plane in carry-on luggage and they don't need to be in original packaging.
While the TSA officers at the checkpoint always have the final say there is no reason they would stop a passenger flying with cough drops. This is true even if the cough drops contain a small amount of liquid inside.
You can also pack cough drops in checked baggage but they won't be much use to you there if you need one during your flight.
Still Unsure? Ask The TSA
You can reach out to the TSA on Twitter and ask them directly about any item you want to fly with.
For example Roselyn wanted to take cough syrup on her flight.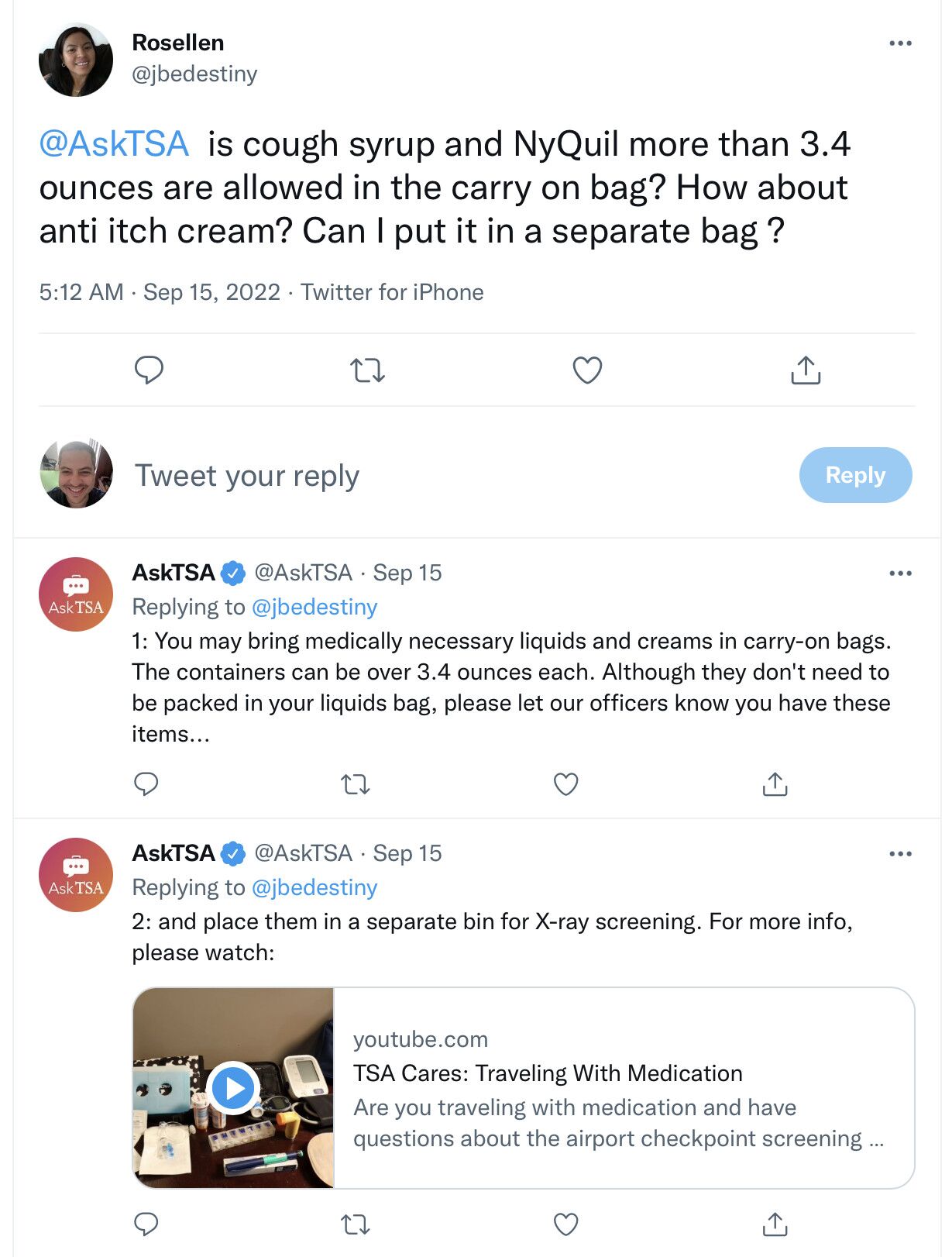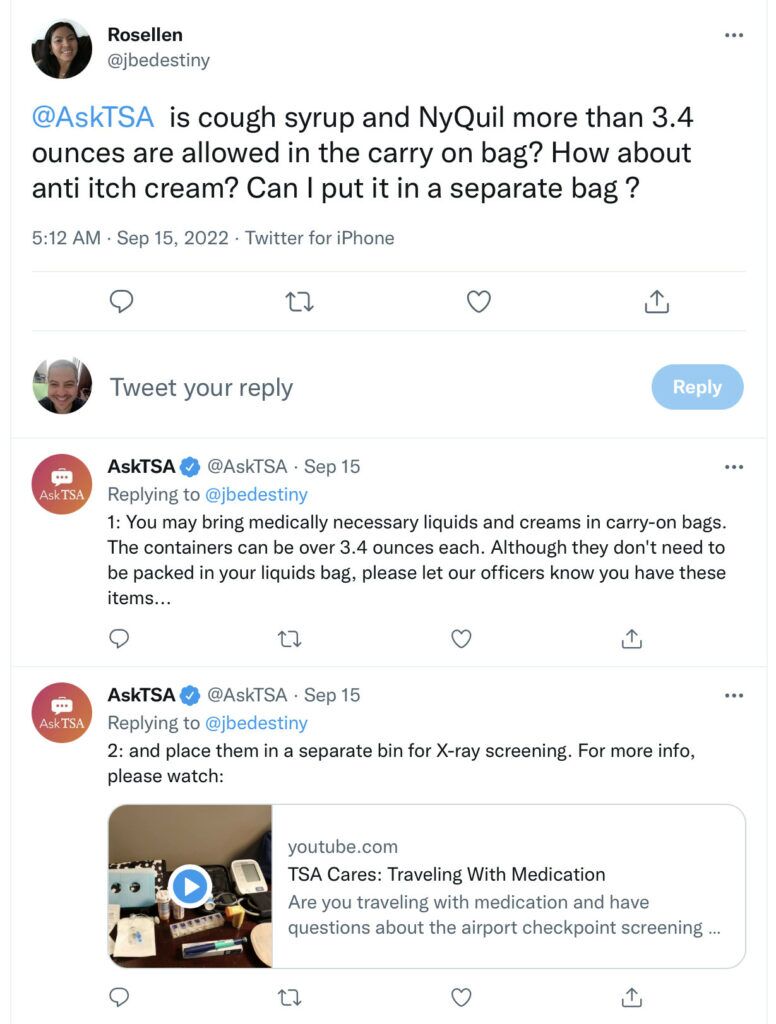 If you are flying with cough syrup you have two options.
If you pack a small container under 3.4 oz inside your quart-size bag you don't need to notify the TSA agents.
If on the other hand you want to take a large bottle of cough syrup on a plane you can but you need to notify the TSA at the checkpoint and they will carry out additional screening on your syrup.
So you can bring cough drops and cough meds on a plane!