Last Updated on April 15, 2020
525 million years ago some underground molten magma cooled and solidified into a large rock.
Back in those days, life was pretty basic, there were just some worms, mollusks and other squishy things around at the time. No animals even had a backbone.
I doubt if anything even batted an eyelid when the rock appeared because eyelids hadn't even been invented at the time.
Then dinosaurs came and went, the rock just hung around waiting underground as rocks tend to do.
About 450,000 years ago, give or take a few years, a river carved it's way across the land between France and England.
A lot of ice melted flooding the valley and the English Channel was formed making a new arm of the Atlantic Ocean. Or you can call it a new sleeve (La Manche) if you think the Atlantic Ocean is wearing a sweater.
The rock then found itself sitting in the sea just off the Normandy coast and began a new stage of its life as a part-time island.
Lately, it's become a bit of a big deal for some hairless apes with funny ideas, who have built some cool looking buildings on it.
Now that you've got the backstory, here are some interesting facts about Mont Saint Michel.
Mont Saint Michel Is Also Known As "The Wonder Of The Western World"
What is Mont Saint Michel famous for? It's famous for being "The Wonder Of The Western World".
I mean just look at the photos. Isn't it obvious why it's famous?
Well, actually it's called "La Merveille Du Monde Occidental" by the French.
Naturally, they want to big up their rock to attract tourists. And why not! It's a really cool rock!
I mean… calling it a mountain is a bit of a stretch. But it really is a wonderful place, you should totally go to see it if you are in the area.
Mont Saint-Michel Used To Be Called Mont Tombe
That is until the Archangel Michael came to Aubert, Bishop of Avranches not once but three times in dreams saying "See that big rock. Gonna go build me something cool up there?".
Bishop Aubert ignored Mikey twice but finally started building an oratory on Mont Tombe, probably just to get some peace and quiet.
At that point, the rock was rebranded as Mont Saint Michel and a new logo was designed that better reflected the rock's ethos and corporate culture.
Okay, I made that stuff up about the logo but the rock really did change name from Mont Tombe to Mont Saint-Michel.
Mont Saint Michel Is Free To Visit
Technically you can go to the Mont free of charge, but like any tourist trap be prepared to be robbed.
It will cost you 10 euros to visit the abbey if you are not under the age of 25 and a French or an EU Citizen.
You'll probably end up paying in other ways too. Like in car parking (10 – 15 euros), the shuttle bus (3 euros) or expensive food prices (28 Euros for an omelet).
Maybe it's better to take a packed lunch!
Parts Of The Abbey Have Collapsed Twice!
Back in 1103 three spans of the west nave collapsed. They were rebuilt 12 years later.
Then again in 1421 another part of the abbey fell down and it was rebuilt in two periods from 1446 – 1450 and from 1499 – 1523.
The Statue On The Top Of Mont Saint Michel Was Removed By Helicopter For Restoration
The statue of archangel Saint-Michel at the top of the Mont was dramatically taken down by helicopter in 2016.
It was fixed up, repaired and sent back up again. I wonder if Saint Michael came to anyone in a dream to ask for his statue to be repaired.
You can watch a little video about it here:
Mont Saint Michel Bay Is Very Beautiful
It's not only the Mont that's beautiful. Mont Saint-Michel coastline is very beautiful. Especially if you are looking at it from space.
Can you find the rock? It's a tiny little dark circle in the bottom right quarter.
But the estuary is slowly filling up with silt. There is a chance the island of Mont-St-Michel might one day become a permanent part of the mainland.
That would be terrible for tourism so the French government has taken steps to preserve the island.
The bay and the Mont are both UNESCO World Heritage Sites.
Mont Saint Michel Is An Important Pilgrimage Destination
Back in the day, before the internet, if you wanted to find out some facts about Mont Saint Michel you had to get off your fanny and walk there.
People walked for miles and miles across the European continent to visit holy places.
The Camino de Santiago was the most popular route with people walking west to visit Santiago de Compostela, but others who didn't want to appear too trendy went pilgriming north to visit Mont Saint Michel.
Even today people still go on pilgrimage to visit the rock.
The Local Sheep Taste Extra Salty
The French call it "Agneau de pré-salé" which I think means "Meadow-Salted Lamb", or "Lamb salted by the meadow".
That's because the grasses that the sheep graze on are extra salty because they grow on salt marsh meadows.
Their meat is considered a delicacy.
Mont Saint Michel Was Converted To A Prison
During the days of the French Revolution, the rock was converted to a prison to hold opponents of the republican regime.
The prison was closed in 1863 and in 1874 it was declared a historic monument.
Mont Saint Michel Is Too Far From Paris To Be Your Local Church
The King Of France Louis XI Formed The Order Of Saint Michel, a sort of club for rich noblemen. He wanted to use the Mont Saint Michel as the chapel for the Order.
But since it was so far away from home the plan never really worked out.
It takes 4 hours to drive to Mont Saint Michel in a car. It would take a week to travel from Paris to Mont Saint Michel if you were traveling in a horse-drawn carriage and doing 30 miles per day.
Nice idea Louis. Shame you didn't think it through.
The Mont Saint Michel tides are the largest in Europe
They can reach almost 13 meters. It can be very dangerous to be in the bay if you don't know what you are doing.
You are only permitted to walk across the sand in the company of a certified guide.
Check this time-lapse video of the tides:
The Tourist Car Park Is 2.5 Km Away From The Island
Cars used to park right outside on the causeway until they build a new car park further away.
It Takes 35 min To Walk From The Car Park Across The Bridge To Reach The Island
Of course, that depends on how fast you walk. If you have kids with you or if you are stopping to take photos it might take up to 1 hour.
Or you can take a bus in 12 minutes.
You Can Take A Horse Drawn Carriage Across The Bridge
It will take you 25 minutes to approach Mont-Saint-Michel in style.
Mont St Michel Wasn't Planned
Why was Mont St Michel built? Nobody planned for it to become what is is today. It evolved over the centuries.
Mont St Michel started off just with a small church on the 16th October 709, then a bigger church, then an even bigger church. Things got a little out of hand with the churches.
It wasn't until the 14th century that it was fortified because of the 100 years war that was going on in the area. The rock became an important place to take refuge.
Even today it is still changing. It's now an important tourist attraction that brings in a lot of money.
You Can Stay Overnight On Mont-Saint-Michel
There are hotels and cafes. You can sleep on the Mont if you wish. Mont Saint-Michel is a real village with shops, cafes, hotels and of course a church.
Mont Saint Michel's Highest Point is 92 meters (302 feet)
As mountains go it's a little on the small site. But "Mont" does have a dramatic ring to it.
Anyway, it's not how big it is, it's what you do with it. And I think you'll agree that the people of France have made the most of this rock.
Mont Saint Michel Is The Most Visited Attraction In France Outside Of Paris
The Eiffel Tower, Disneyland Paris, The Palace of Versailles, The Louvre…. these are all very well and good.
But if you want to see a real enchanted castle then I suggest visiting Mont Saint Michel.
Each year 2.5 million people visit Mont-Saint-Michel.
Mont Saint Michel Is Surrounded By Quicksand
That's one of the reasons why it's never been defeated, even during the 100 years war. No army has ever conquered Mont-St-Michel.
People Actually Live On Mont Saint Michel
Some people still live on the rock, but the numbers are declining. Most people visit for the day to work and then return home to houses on the mainland.
At the last count in 2015 only 50 people lived there.
The Island Is About The Size Of 7 Soccer Fields
It's almost a perfect circle and is 900 meters to walk around the circumference.
Nowhere to kick a ball though!
Mont-Saint-Michel Was The Inspiration For Minas Tirith In The Film The Lord of the Rings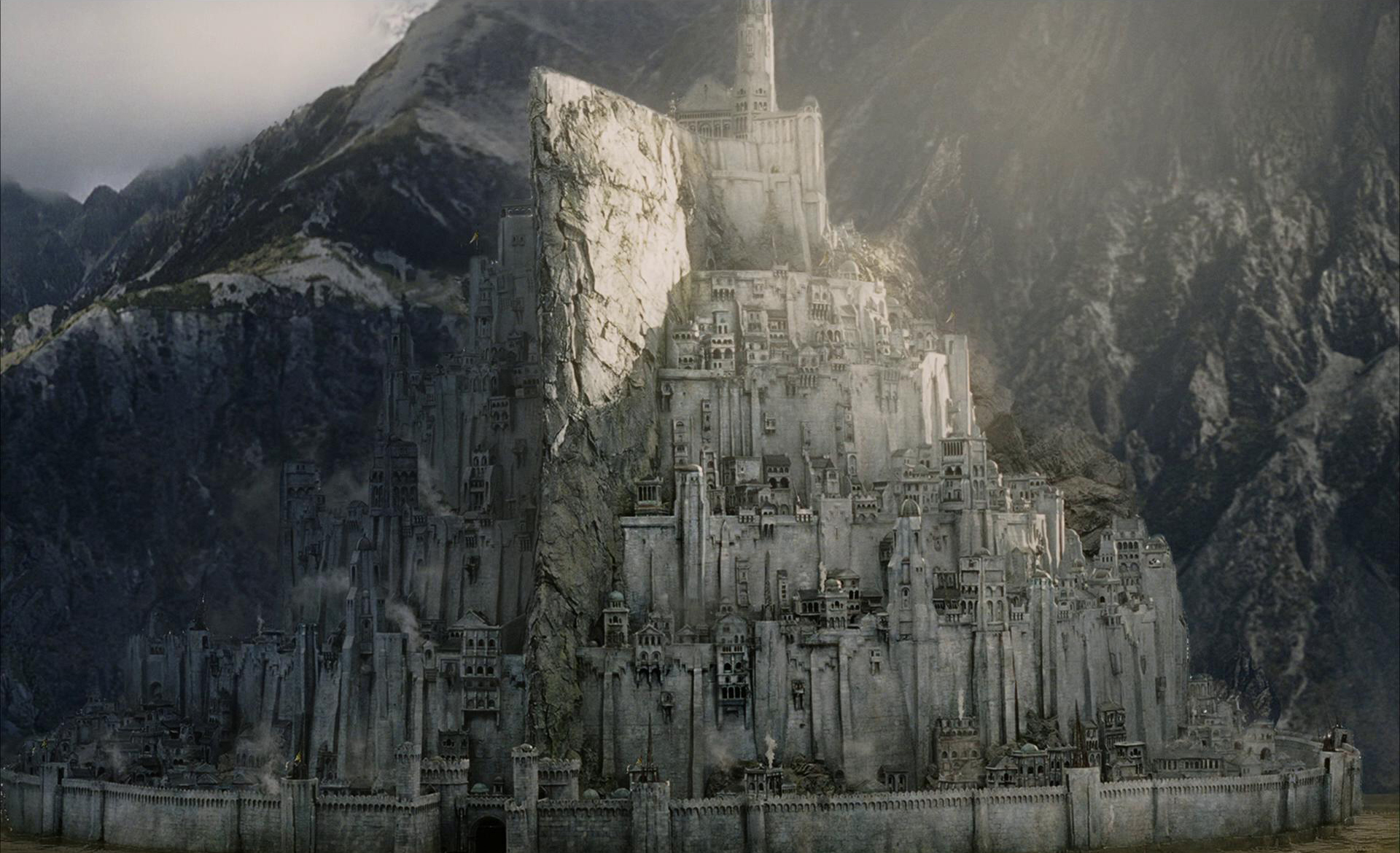 The Verdict
Mont Saint Michel is a must-see attraction if you are in France for a vacation.
It really is a special place.
If you can't make it in person then it's fun just to learn some Mont Saint Michel facts, look at the photos and watch some videos.
My favorite video is this wonderful drone flight. Without even leaving your seat you can see views of the Mont that you wouldn't see even if you visited.
What do you think? Is Mont Saint-Michel worth a visit?
Do you have any interesting facts to share? Let us know in the comments.