Last Updated on October 29, 2021
I like to watch movies when I'm flying to help pass the time. Recently I was on a trip engrossed in the in-flight movie when I realized something was missing from my movie experience…
A huge bucket of popcorn!
Then I wondered… is popcorn even allowed on flights?
Let's find out.
TSA Popcorn Rules
I checked the Transportation Security Administration website and couldn't find any mention of popcorn.
However they have previously talked about taking popcorn on a plane on Twitter.
Abbie asked if she could pack her popcorn in her carry-on.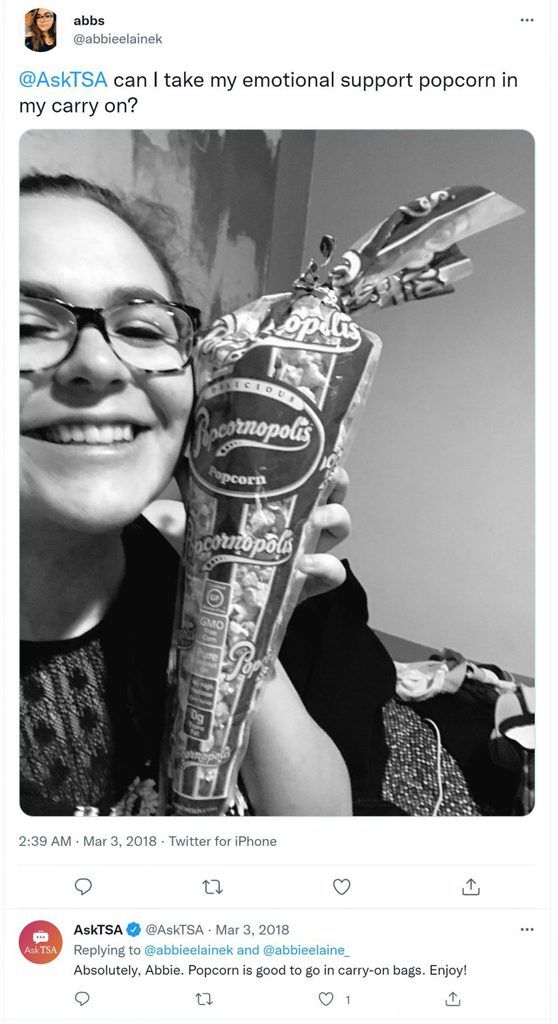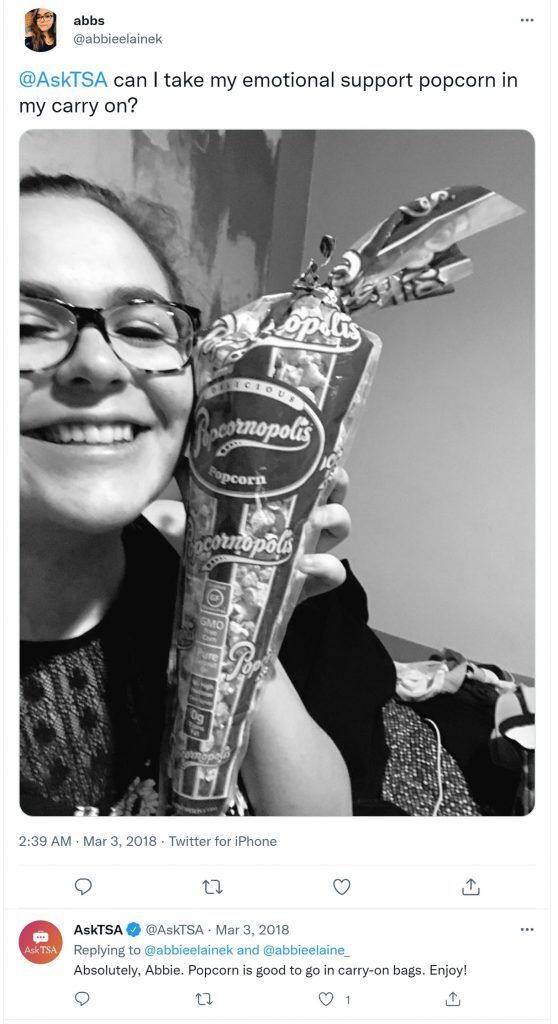 The TSA replied that Abbie was "good to go".
You can pack popcorn in both carry-on bags and checked bags.
The TSA officer at the security checkpoint always has the final say but popcorn is not on the list of restricted items.
Still Unsure? Ask The TSA
If you have other questions about which types of food you can bring on a plane you can ask the TSA directly.
Nicole had this question about kettle corn. She was worried that it could be damaged if it was packed in checked luggage.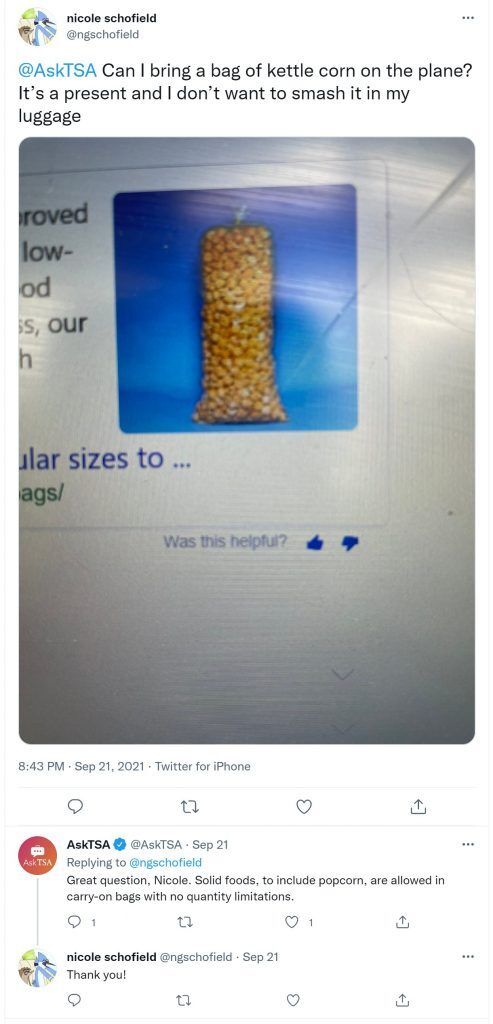 Since popcorn is a solid food it can be packed in hand luggage. Damage of items is a concern if packed in a checked bag. There is also the chance that a dishonest baggage handler or TSA employee could steal it.
Shanny wanted to bring some microwave popcorn with her on a trip.
The TSA gave the green light.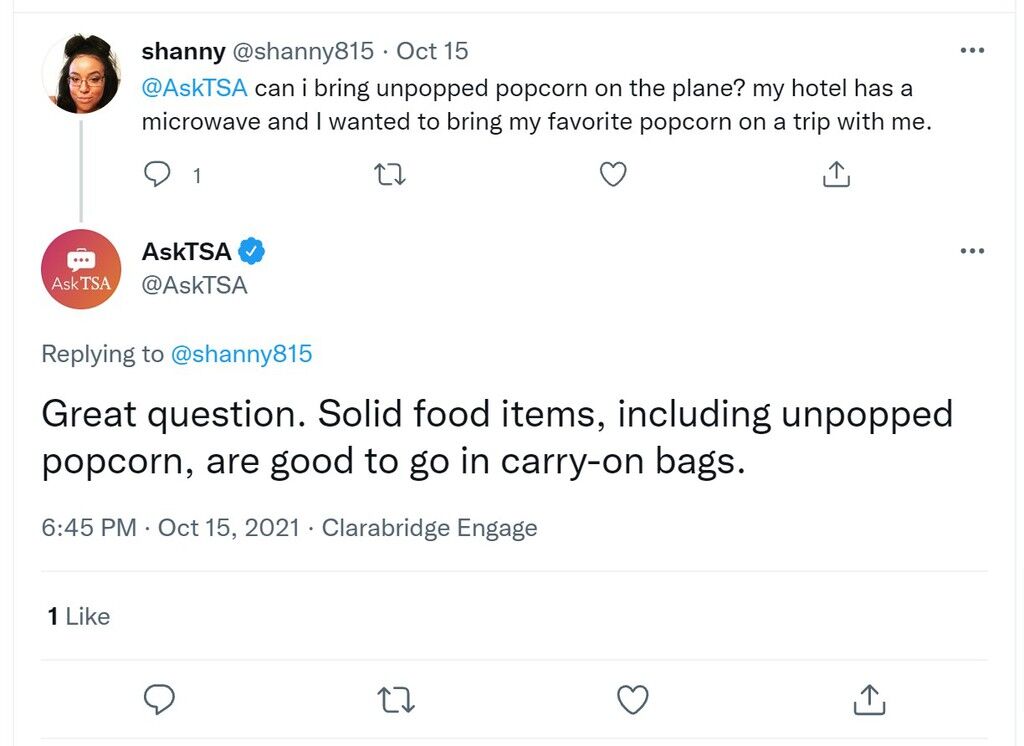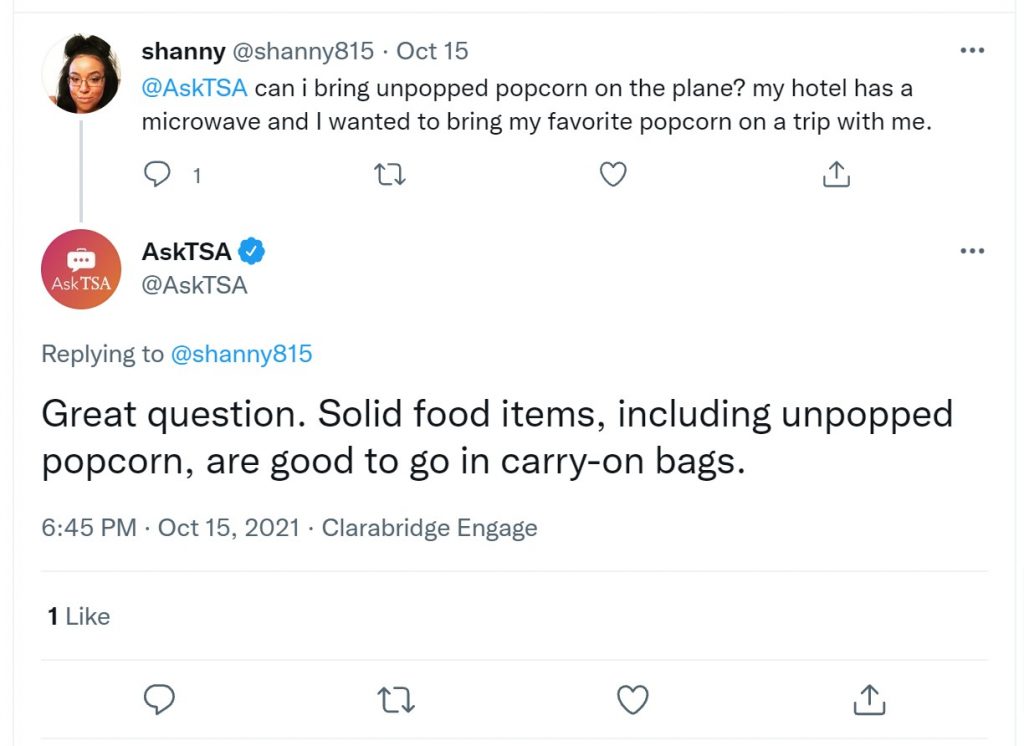 Julie even packed a popcorn popper machine in her checked luggage.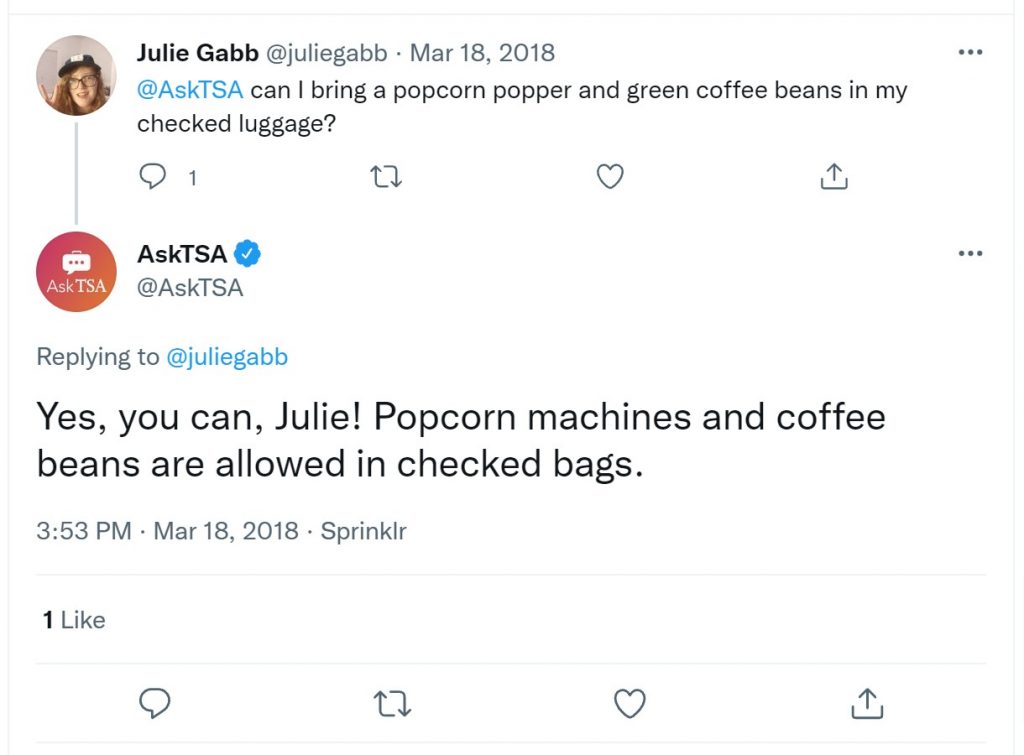 And if you have space in your hand luggage you can pack a popcorn maker there too!
The Bottom Line
You can pack popcorn carry-on luggage and checked luggage.
It's only liquid food items or spreadable creams or gels that are limited in hand luggage.
Popcorn is fine so enjoy the inflight movie if that's your plan!
People Also Ask