Last Updated on March 22, 2023
Key Takeaways
You can bring an eyelash curler on a plane in carry-on luggage or checked luggage
Heated lash curlers with lithium batteries are not prohibited from checked luggage but probably best packed in hand luggage because of the slight fire risk
Liquid eyelash products like eyelash glue should be in containers smaller than 3.4 oz and packed alongside your toiletries in your quart-size bag
TSA Eyelash Curler Rules
The Transportation Security Administration are responsible for making sure dangerous or sharp objects are not brought through the airport security checkpoint.
They don't specifically mention eyelash curlers on the TSA website so I checked on Twitter to see what their social media team were saying: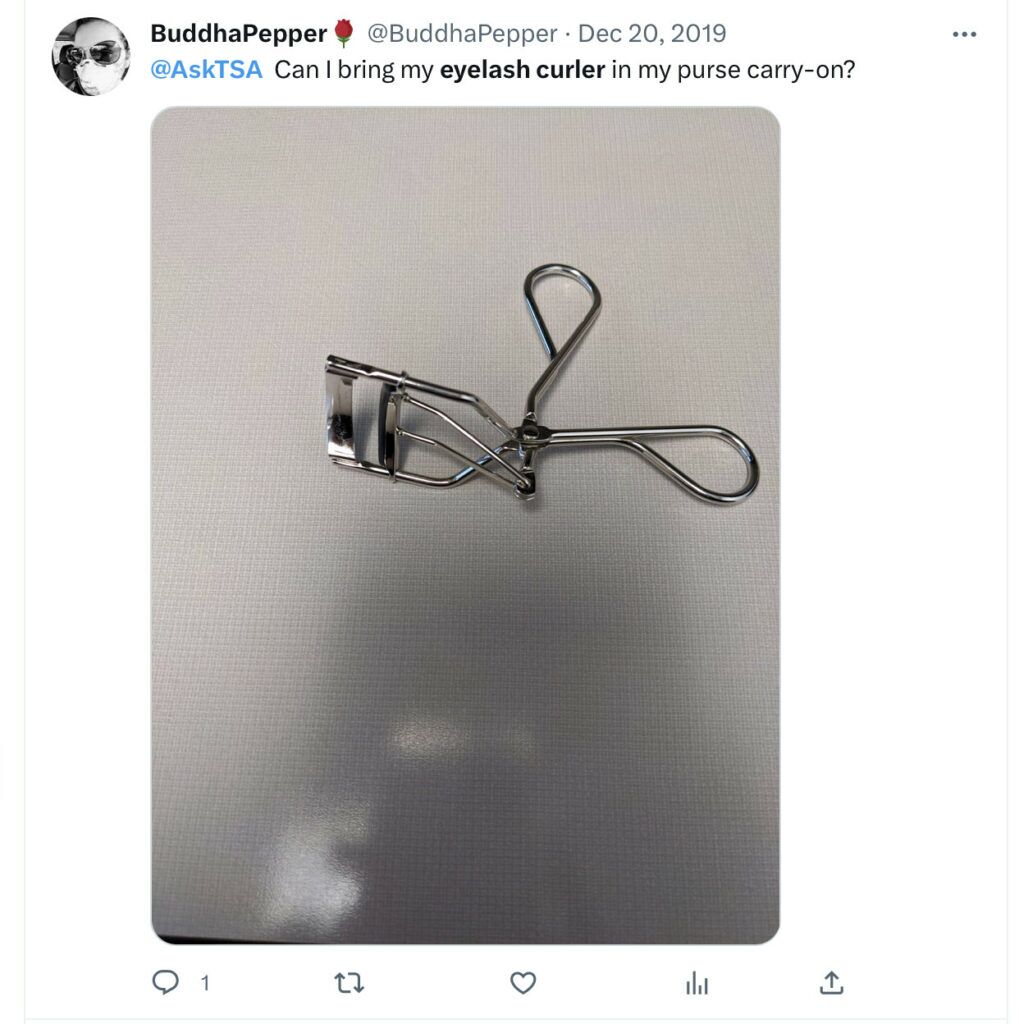 The TSA doesn't consider an eyelash curler to be a dangerous item.
This means that you can bring an eyelash curler on a plane in your carry-on baggage.

You can also pack an eyelash curler in your checked baggage.
If you are looking for a compact travel size eyelash curler then this one is well reviewed. It will take up less space in your luggage or handbag so it's ideal for traveling. Order now and you'll have it for your next trip. Some reviewers even prefer using it to a full-size lash curler.
If you have a heated eyelash curlers or an eyelash iron you can also pack them in your hand luggage.
USB rechargeable eyelash curlers are not prohibited from checked luggage but the best place to pack them is in hand luggage. This is because lithium batteries are always a slight fire risk and they are better packed in carry-on bags.
This heated lash curler is small and will easily fit in your hand luggage:
The TSA officer who inspects your luggage always has the final say about what is permitted through the security checkpoint but as a general rule eyelash curlers are allowed even if they are battery powered.
Still Unsure? Ask The TSA
This passengers asked the about flying with eyelash clippers: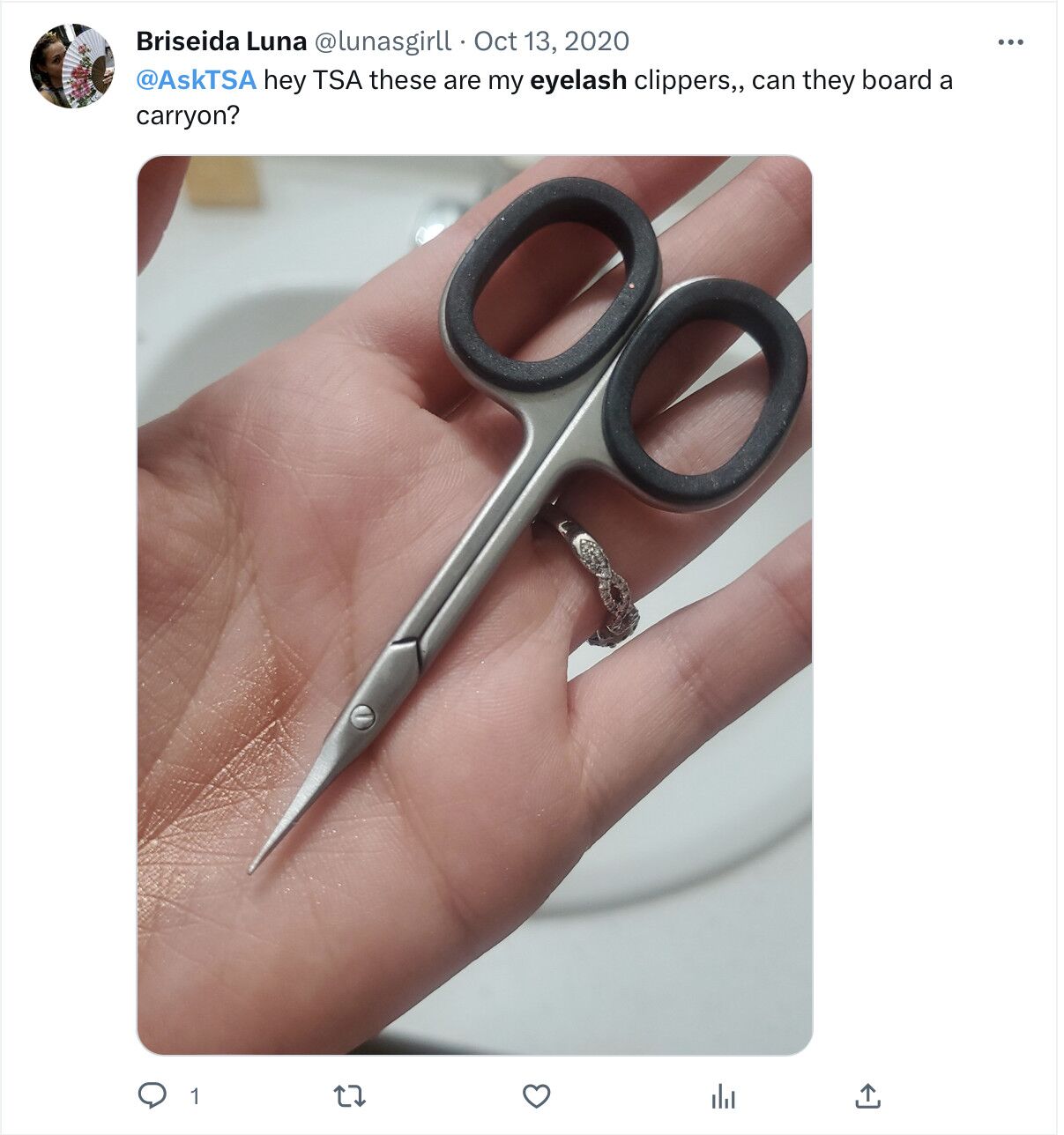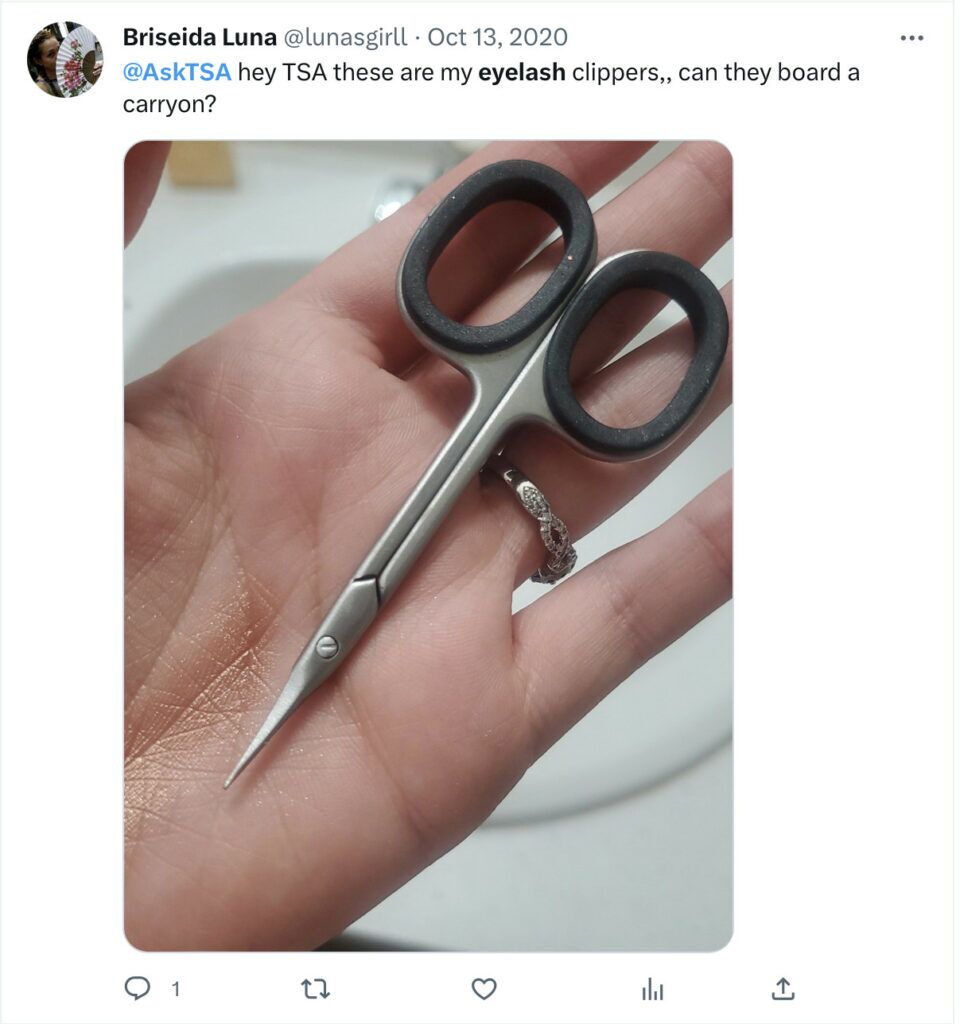 Eyelash clippers are basically scissors and scissors are permitted in hand luggage if the are less than 4-inches as measured from the pivot point.
Eyelash glue or adhesive for fake eyelashes is considered to be a liquid: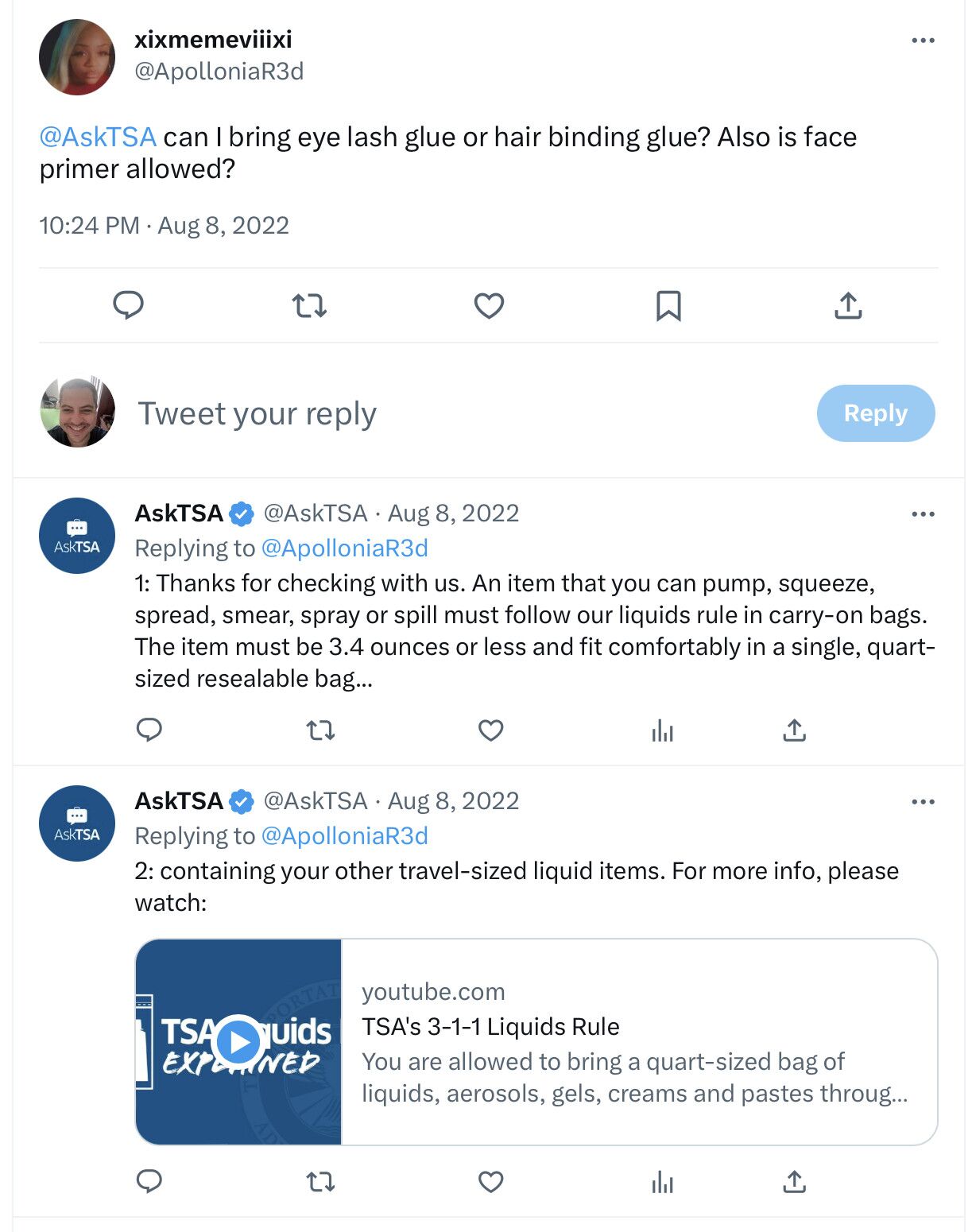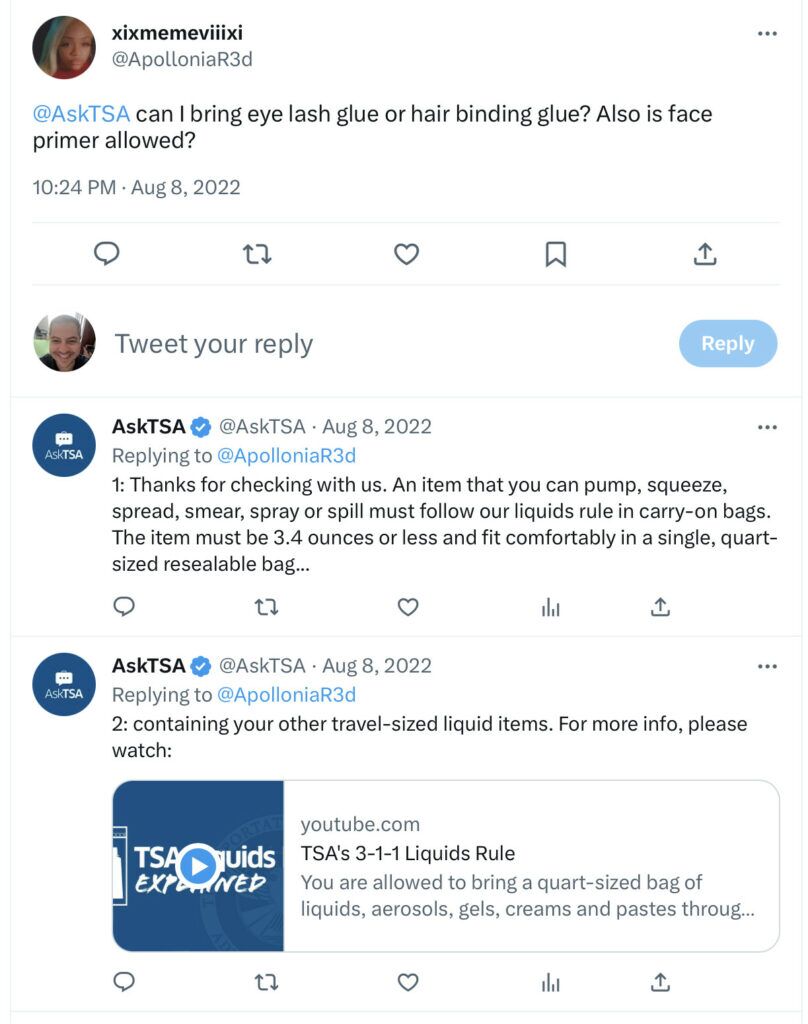 The same applies to eyelash oil, eyelash gel, dye, serum, or any non-solid makeup.
These items must be in containers less than 3.4 oz and packed in your one quart-sized bag along with your other toiletries.
You Might Also Like