Last Updated on April 7, 2021
You don't need to hide your puff bar when traveling on a plane. You are allowed to take it.
You need to be aware of where you pack your device for safety purposes but it won't stop you flying with a puff bar.
Let's look at what the TSA say.
TSA Puff Bar Rules
The Transportation Security Administration runs airport security. They stop some items from being brought into the airplane cabin for security reasons.
They don't specifically mention Puff bars on their website but here's what they say about e-cigarettes and vaping devices.


Can you bring disposable vapes on a plane?
You can bring a disposable vape like a puff bar on a plane in your carry-on luggage or in your pocket. But you cannot pack a puff bar in checked luggage, it will be confiscated since it's a fire risk.
Sometimes if there is not enough space in the overhead bins you can be forced to check your carry-on at the gate. If you have packed a puff bar in your carry-on bag remember to remove it from your carry-on bag at this point.
Puff bars should never go into the checked luggage hold.
The reason for this is that there is a small chance the battery in your puff bar could malfunction and start a fire. If a fire started in the cabin someone would be around to put it out. Fires in the luggage hold are especially dangerous because there is nobody around to extinguish them.
Ryan packed his vape pens in checked luggage and they were confiscated.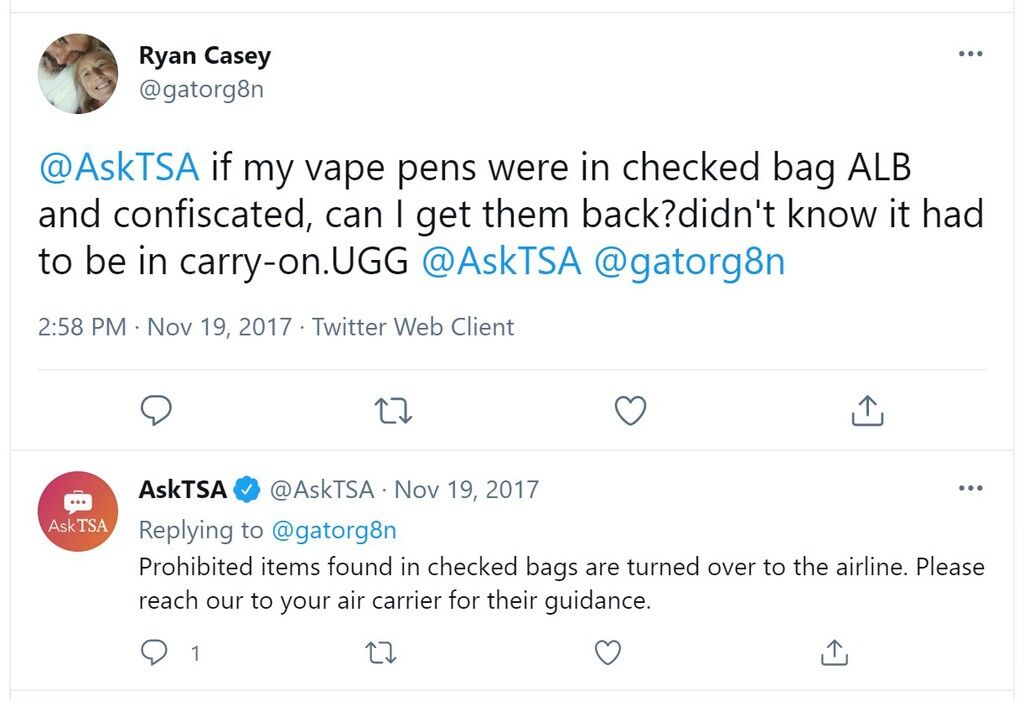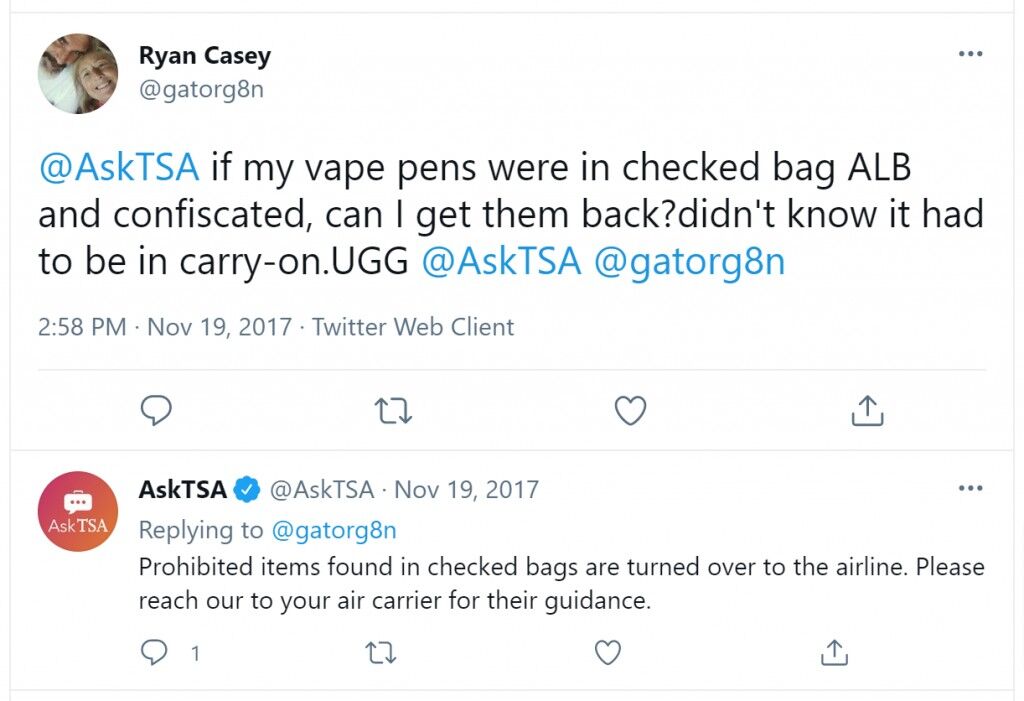 Sorry Ryan… you're not seeing those vape pens again! You f'd up… get over it 🙂
Vape Juice
This isn't so relevant since the puff bar is not refillable. But if you were intending to fly with any vape juice it should be packed in your quart bag for liquids and be in containers less than 3.4 ounces.
The Verdict
You can bring a puff bar on a plane. Carry it in your pocket or pack it in your carry-on bags. Just don't pack it in checked luggage or it will be confiscated because of the lithium batteries.
The same applies to a Cali Bar, Hyppe Bar, STIG, Bang Bar, Air Bar, Mr Fog, Fume, or any other disposable vape.
Whatever you do… don't use your puff bar on the plane or you could get into some serious trouble.
Vaping is strictly prohibited when flying, try a nicotine patch if you will struggle.
Lastly, if you are flying internationally then make sure you check the local rules about vaping devices for your destination country.
Vaping is illegal in more than a few countries around the world.
People Also Ask