Last Updated on April 15, 2020
12 Garment Bags To Fit Within The Airline Carry On Rules
In Summary: We sourced and tested 12 travel garment bags that qualified (or damn near qualified) as carry on luggage and found that the Briggs & Riley Baseline Domestic Garment Bag was the best carry on garment bag.
It's was the best because of the quality of workmanship, it's lightweight design and it's sterling ability to keep your clothes crease and wrinkle free. The price was high, though not the highest, and while you need to be a serious traveler to warrant spending so much on it we couldn't deny that it simply was the best carry on garment luggage.
It won because:
It fits under 22 x 14 x 9 inches (okay it's 0.25 inches too deep)
It has a kick ass Briggs & Riley Lifetime warranty.
It was one of the lightest wheeled carry on garment bags we tested.
Suits and shirts survived with minimal wrinkles and creasing.
I selected a rolling carry on garment bag partly against my personal better judgement. I like to carry my carry on but I am aware that this doesn't suit most people.
For a carry on that you actually carry I suggest you look no further than the Henty Wingman Suit Bag.
And for the best cheap option check out the Mercury Luggage Executive Series Tri-Fold.
Here's What We're Going To Be Covering In This Guide
In terms of size we learned that you will probably need to fold (or roll) your garment so that it fits within the airline carry on size limits but American Airlines are pretty good with garment bags as you can have a bag 51 inches long.
There are a few categories of carry on garment bags and each has their pros and cons.
Of course you could just wear your suit, or your wedding dress, or your kilt on the plane and have the added bonus of being the best dressed passenger onboard.
I bet you never thought of that did you!
Joking aside (even though I'm half serious), if you are like most people you're going to want to pack your highfalutin, fancy clothes in some form of a carry on garment bag.
At A Glance: Our Picks For The Best Carry On Garment Bags
What do you want to see?
Click a button below to quickly jump to the section you want or read on:
Are Garment Bags Allowed As Carry On?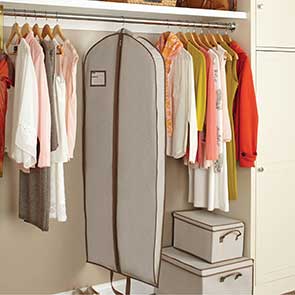 If only life were so simple…
Unfortunately it depends on who you are flying with…
Occasionally some airlines have special dispensations for garment bags but most make no mention of garment bags specifically.
A standard unfolded garment bag like the one in the photo is going to be too large so you're gonna need to come up with a plan…
Take it from Kenny Rogers: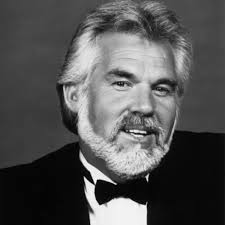 You've got to know when to hold 'em and know when to fold 'em…

The Gambler
When you're flying with carry on garments like a Tuxedo that you want to keep fresh… you've got to fold them.​
Okay I might made some of that up… but Kenny's timeless gambling advice can equally be applied to carry on luggage because when it comes to taking special garments on the plane… well… you've usually got to fold them!
TOP TIPS FOR CARRYING ON GARMENTS
2 Bags: If you only have 1 or 2 items and can fold your garment bag you might get away with taking it as your second personal item as well as a normal carry on suitcase. Pay special attention to any 2nd item size limits. But if you have a lot of garments you're probably going to need to forgo the carry on suitcase and take a dedicated carry on garment bag.
Ask About The Closet: Planes sometimes have a closet that is available for storage of mobility aids, wheel chairs, walking frames etc. If you ask the flight attendant they may be able to hang your garment bag in the closet for the duration of the flight. This should help keep creasing ​down to a minimum. Note: They will only do this if there is space available. The priority will always be for mobility aids and you must be prepared to fold your garment bag and put it in the overhead locker.​
If you can fold your bag to less than 22 x 14 x 9 inches then it's probably going to be ok.
We checked out a few airlines to see if they say anything about garment bags:
Is a Garment Bag a Carry-On or Personal Item?
In most cases a garment bag counts as your carry on. A personal item is a smaller bag like a purse or a handbag.
| Airline | Size | Special Dispensation? |
| --- | --- | --- |
| Air Canada | 21.5 x 15.5 x 9 Inches | "Garment bags are fine if they can be folded to be under the limits." Personal Item: 17 x 13 x 6 Inches |
| Alaska Airlines | 24 x 17 x 10 Inches | No mention of garment bags specifically. |
| American Airlines | 22 x 14 x 9 Inches | "You can carry a soft sided garment bag of up to 51 inches (length + width + height)" |
| Delta | 22 x 14 x 9 Inches | No mention of garment bags specifically. |
| Frontier | 24 x 16 x 10 Inches | No mention of garment bags specifically. |
| Southwest | 24 x 16 x 10 Inches | No mention of garment bags specifically. |
| Spirit | 22 x 18 x 10 Inches | Note: Spirit Charge $35 for a carry on bag. Garment bags must be within limits. No closet storage. |
| United Airlines | 22 x 14 x 9 Inches | No mention of garment bags specifically. 2nd personal item permitted if under 17x10x9 inches. This could be a folded garment bag. |
| Virgin America | 50 Inches Total L+W+H | No mention of garment bags specifically. |
| Westjet | 22 x 15 x 9 Inches | Mentioned as a permitted 2nd personal item but must be under 16x13x6 inches. |
Please check out the main Carry On Luggage Size Limits Made Simple page for full details about carry on size and weight limits.
How Did We Test?
Each bag was tested for durability and fitness for purpose. We consulted various professional travelers as well as trawled the net looking for any reported problems with the products.
While manufacturers are pretty good in general at creating bags to fit airline carry on size limits they are terrible when it comes to garment bags!
This means the you need to be extra cautious when buying a "carry on" garment bag because if you're not careful there is a strong possibility that the bag you buy will be too big.
Bi-fold garment bags were discounted because they are all too large.
As a rule of thumb if the bag looks square then it's probably Bi-fold and too large.
Also any bag that didn't at least come close to 21x14x9 inches was not considered. We did include some bags that were slightly over because most people report travelling with them without problems.
If we included a bag that was ever so slightly too large it is noted in the review. Any bag that was over-sized could not win our top pick but given the low numbers of carry on garment bags it would have been remiss to ignore them altogether.​
Most people buy a garment bag because they want to avoid creasing so assessing how clothes held up to long periods in the bags was a top priority.​ Any bags that resulted in excessive creasing were eliminated.

4 Awesome Roller Carry On Garment Bags With Wheels
Wheeled rolling carry on garment bags help to take the load off but they can be annoying when you hit cobbles or uneven terrain.
Also wheels can break and make your case heavier. And you probably will need to carry it some time.
And wheeled garment bags tend to be in landscape orientation rather than portrait. This can make them harder to steer and fit through smaller spaces.​
Pros:
Wheels so you don't need to carry
Usually more sturdy
Cons:
Extra weight
More parts that can break
Increased cost
Too wide to fit roll through small spaces
Too wide to roll down the airplane aisle
Wide designs can hit your back leg when walking
If you insist on a rolling garment bag then these bags are the bags for you:​
Briggs & Riley Baseline Baseline Carry-On Garment Bag Review
The Briggs & Riley Baseline Domestic Carry-On Upright Garment Bag stands out for it's unusual upright style. In fact it's upright design was one of the main reasons that this bag won our top pick.
Manufacturers have usually opted for a wide landscape design for garment bags and this makes them difficult to fit down the airplane aisle and through narrow spaces.
The width of the Baseline Upright means it drives just like a normal carry on yet is still has the special features for caring for suits, dresses and garments.
They have essentially opted for a fold out Tri-Fold bag inside a regular sized wheeled carry on.​ It's dimensions mean they are making full use of the available carry on volume whereas some Tri-Fold bags are smaller and mean volume is wasted.
And at 9 lbs it's also one of the lightest wheeled carry on garment bags.
The actual real world measurements are 21.9″ tall, by 13.9″ wide, by 9.25″​ (Note: Real world measurements are frequently different from manufacturers measurements… they must have different measuring tapes than the rest of us!)
This means it's about a quarter of an inch too deep but that's pretty good and I would be extremely surprised if you ran in to any check in problems in America.
Internationally weight and size might be an issue. For example… if the case is 9 lbs and your flying in Asia where the weight limit is commonly 15 lbs then you've only got 6lbs for your stuff!
Check the weight and size limits of the airlines you plan to travel with and do the math!
Size: 21.9 x 13.9 x 9.25 inches
Ballistic Nylon]
Lifetime Warranty
Superior build quality]
Upright design
Weight: 9 lbs
Travelpro Luggage Crew 11 22″ Carry-on Rolling Garment Bag Review
The Travelpro Crew 11 is advertised as conforming to the 22x14x9 inch size limit that is common to airlines in the usa.
It's a minor update to their previous version 10. Have they go things right after 11 iterations of this bag?
Unfortunately the reality is that it's higher than 14 inches and when you include wheels and the handle it's closer to 16.5 inches.
This prevented the Crew 11 from winning our top pick.​
Luggage manufacturers are caught between a rock and a hard place. They want to advertise their bags as maximum carry on size ( 22x14x9 ) but they also want those handles and wheels sticking out. Which means their bags are actually larger than maximum.
It's 12.3 lbs so if you are travelling internationally it's going to use up a lot of your weight allowance. And if your bag over 10 lbs before you even put anything in it… yeah you are probably going to need wheels!
Hopefully you are a good driver because most people report finding it difficult to navigate with a wide bag.​
Also if you are going outwith the usa 28% of the world's airlines have depth limits smaller that 9 inches and 14% have width limits smaller than 14 inches.​ And because the size in inflexible you are not going to be able to squeeze it to fit.
I don't want to be too down on this bag. Most wheeled garment bags are wide and most are heavy. It is priced reasonably and is well featured.​
You can take up to 3 suits in this and it will keep them largely crease free.​ Taller people might find that their shirts are too long.
Pros:
Size: 22 x 15.5 x 9 inches
Good for 2/3 suits and a few shirts
Cons:
Weight: 12.3 lbs
Wide load is hard to steer
Tumi Alpha 2 Carry-On 4 Wheel Garment Bag Review
We love the Tumi Alpha 2 Carry-On 4 Wheel Garment Bag… but at the end of the day it's just a bag… it's not a small car or a down payment on an apartment!
Maybe I could have looked past the price… maybe it could have been a contender if it wasn't for the fact that it's half an inch too high and we decided at the outset that a bag that was significantly greater than 22x14x9 inches shouldn't win our top pick.
A great bugbear of other 2 wheeled rolling garment bags is that they can only be rolled facing one direction. And in that direction they are too wide to fit down the aisle.
The whole point of a wheeled bag is that you can roll it and yet when you carry it onto the place you find yourself needing to carry it as you edge your way towards your seat. It kinda defeats the purpose and to do it in the environment where it was supposedly designed for!​ Doh!
The Tumi Alpha 2 featuring 4 wheels has no such problems and this is one the reasons why we loved this bag but the upright design of the Briggs and Riley helps with this problem too.
The second reason is that it's just so damn well constructed. Everything about this bag screams quality… and it should do because take a look at that price tag!
This is a great bag but you need to be a serious full-time suited traveler to think about ​buying this. For an occasional wedding or business trip it's just too pricey. If you spend half your life in U.S. airports wearing a suit then this might be the bag for you.
If you travel internationally you'll really need to keep and eye on the weight it's almost 12 lbs when empty.​
Otherwise for most regular folks it's just a few hundred dollars too expensive.​
Pros:
Cons:
Weight: 11 lbs 12 oz
Size: 22 x 14.5 x 9.1 inches
Travelpro Maxlite 4 Carryon Garment Review
The Travelpro Maxlite 4 is a decent cheaper rolling carry on garment bag… if you can find any in stock.
Again at 15 inches it's an inch higher than it should be. You might be comfortable with that risk or you might prefer to not take any chances.
​This bag used to cost more but I believe the line has been discontinued. But it's still available in at discounted prices.
If you are looking for a decent, cheaper wheeled bag and you can find the Maxlite 4 then snap it up!​
Pros:
100% Polyester
Comfortable handle
Cons:
Weight: 8.1 lbs
Size: 21.5 x 15 x 9 inches
Try Carry On Origami With These 5 Tri-Fold Carry On Garment Bags
You might have picked up that I'm not a huge fan of wheeled carry on luggage… wheels are great if you have good reason to require wheeled luggage.
However for the majority of fit and able people wheeled carry on luggage can cause more problems that it's worth.​
Carrying your carry on bag is often the best way to move quickly though the airport, to make sure you don't pack too much crap and to reduce travel hassle.​
And the same applies to carry on garment bags…​
Non-fold garment bags and Bi-fold garment bags are always too big so what's the solution…
Well… it's a Tri-fold bag of course!
Often smaller than the max
Free upper arm work out
Often smaller than the max
You'll need to carry
But is all that folding going to result in creased clothes? Read on to find out:​
Briggs & Riley Baseline Luggage Compact Tri-Fold Garment Bag Review
The Briggs & Riley Baseline Compact Tri-Fold is the perfect size for a carry on garment bag.
It's also lightweight enough to carry and you can fit 2 suits and 4 shirts in it.
Like all Briggs & Riley products it's extremely well made and comes with a lifetime warranty. Briggs & Riley are renowned for how good their warranty is.
Unless your suits are particularly large you should be able to use the Briggs & Riley to transport your garments without creases and wrinkles.
It performed well in tests and after 6 hours garments still looked fresh.​
The only downside is that it could be a bit expensive. When you can get a U.S. Traveler for only $37 it's hard to say that the Briggs and Riley is 10 times better than the cheaper option.​
Pros:
Ballistic Weave Nylon
Size: 22″ x 14″ x 8.5″ inches
6 lbs, 9 oz
Lifetime Warranty
"great for 2 suit and 4 shirts"
Cons:
A. Saks Deluxe Expandable Tri -Fold Carry-On Garment Bag Review
The A.Saks Expandable Tri-Fold Garment Bag is another bag that keeps things simple and doesn't try to do too much.
My tip for you would be to not even fold it up until the last minute unless you need to. Ask if it could be placed in the closet instead of the overhead locker.
If you do need to fold it and place in the locker then the A. Saks Deluxe will fold up nicely and the clips will keep everything in place.​
Pros:
Nylon/ Polyester
Size: 22″ x 14″ x 8.5″ inches
5 lbs
Fits 3 suits
Cons:
Questionable durability.
Shoulder strap could be more comfortable
Mercury Luggage Executive Series Tri-Fold Garment Bag Review
The Mercury Luggage Executive Series Tri-Fold Garment Bag is a budget priced Tri-fold garment bag for carry on flights.
Customer satisfaction is very high with this bag, with amalgamated ratings from Amazon, Ebags, Zappos, Walmart, Sears resulting is a 92% satisfaction rating.
If I had less than $100 to spend then I'd pick the Mercury Executive it's probably the best carry on garment bag under $100.​ and certainly the best carry on garment bag under $50!
Perhaps when you don't pay so much money for a bag your expectations are lower and it's easier to be satisfied.​
Many people have already invested in a good quality carry on roller but only have occasional use for traveling with garments perhaps to a wedding or business function.
In cases like this a cheaper carry on garment bag is in order and for short infrequent trips you don't go far wrong with the Mercury Executive Series​.
It's lightweight​ and while at 15 inches high it's a little high it can be made to fit as long as it's not packed full.
It's a great international carry on bag for garments as it's only 6.75 inches when folded. Anyone that's traveled in Europe will be familiar with the budget airline Ryanair which is a great option for cheap flights. However their depth limit is only 7.8 inches. Yet a Mercury garment bag will handle this easily.​
Pros:
Nylon/ Polyester
Size Folded: 22.2 x 15 x 6.75 inches
Size: 45 x 22.25 x 2.75 inches
5 lbs
Cons:
Questionable durability.
Doesn't make use of max volume
You can't hang the bag up
Tumi Alpha 2 Tri-Fold Carry-On Garment Bag Review
The Tumi Alpha 3 Tri-Fold Carry-On Garment Bag is in many ways similar to the Briggs and Riley.
I love that it's only 3.75 lbs when it's empty​ though which means you have a fighting chance of making a restrictive international weight limit in required.
It's certainly build to last and if you are the type of person that wants a bag to last a lifetime then a Tumi might just be your ideal bag of the year 2049!​
Pros:
Nylon/ Polyester
Size: 23″ x 16.5″ x 6.5″ inches
3.75 lbs
"great for 1 suit and 3 shirts"
Cons:
It's not a cheap option because Tumi are a luxury brand.
U.S. Traveler Ballistic Nylon Tri-fold Carry On Garment Bag Review
At the other end of the price spectrum is the U.S. Traveler Ballistic Nylon Tri-fold Carry On Garment Bag.
And yeah it probably won't last a lifetime… but then in a world where nothing is certain do you want to spend a week if your life working to buy a Tumi or do you want to grab a cheap bag like this and get on the plane!
Many products we use are over priced and over engineered. Let's be honest for a second… if it's a one off trip you could transport your garment in a $0.10 plastic bag and it would probably be okay.
Heck! Push the boat out and use 2 plastic heavy duty refuse sacks for extra protection!
Once you've anchored the price down at $0.20 the $37 U.S. Traveler starts to seem like a luxury. And IT IS a luxury item. Most of the time we're just spoiled!
Unless you are a serious full time suit wearing road warrior then you probably don't need a garment bag that costs hundreds of dollars.
And if you are looking for a cheap option the U.S. Traveler isn't half bad​! It fits, it protects your garments, it's lightweight and it's cheap.
Pros:
Nylon/ Polyester
Size: 22″ x 13.5″ x 3″
4 lbs
"great for 1 suit and 3 shirts"


Cons:
Questionable durability.
No built in hanger

3 Versatile Carry On Duffel/Garment Bags
Wouldn't it be good if you could take a standard garment bag and roll it up instead of folding to prevent creasing?
And then since you'd have a space inside wouldn't it be good if you could use that space to carry more things?
If you answered Yes! to both those questions then a carry on duffel bag/hybrid/garment bag might just be for you.
These are some of the highest rated and most loved bags we could find and they don't cost an arm and a leg!
Innovative use of space
Free upper arm work out
Often smaller than the max
You'll need to carry it. Boo hoo!
Need to unpack it to get the suit out
They are also generally lightweight so if you can get by without wheels then you might find your dream bag in this category.
Code Alpha Hybrid Review
The Code Alpha Hybrid is an unusual bag.
It's another garment bag that wraps around and zips to become a duffel bag. It comes in a range of hideous camouflage designs but thankfully there is a plain brown and plain blue version.
The length of 24 inches is a little long but as a duffle bag it's squeezable so you shouldn't need to worry.
The Code Alpha was the only bag we found that NOBODY had a bad word to say about. At a push we'd suggest they find a way to hold the size zipper together for extra security.
Again this is probably a reflection on the price. It's a simple bag, with a simple price to deal with a simple problem.
Nobody is getting too worked up because they paid out $500 expecting a wonderful revalation and got…. well they got a bag…​
If you just need a simple bag to keep your suit crease free for a few trips now and then then the Code Alpha will do the trick.
And if you are a stealthy jungle businessman needing to hide in the undergrowth they have some options for you too!​
Pros:
Size: 24 x 15 x 5 inches
4.4 lbs
Cons:
"great for 2 suit and 4 shirts"
Nothing to hold the zippers tied
Hook and Albert Men's Canvas and Leather Garment Weekender Bag Review
There's a lot to be said for a bag that looks stylish and the Hook and Albert Waxed Canvas Garment Weekender Bag certainly fits the bill on that description.
Unfortunately I couldn't find enough in the bag to justify it's high price. It is my favorite of the duffle/garment bag hybrids but it's just not 10x better than the competition.
A large part of the Hook and Albert is about style and it's one of the few carry on garment bags that comes in a range of colors. I think the pink one is particularly fetching.
Pros:
Size: 22 x 13 x 10 inches
5.6 lbs
"great for 2 suit and 4 shirts"
Henty Wingman Two-Piece Travel and Suit Bag Review
The Henty Wingman Suit Bag is something a little different.
It's a garment bag made from Tarpaulin that wraps around another cylindrical bag and the whole thing is designed to be worn with a single strap on your back.
It's a great bag for minimizing creasing​ and it fits within the airline carry on limits.
It's not ridiculously expensive and it's well made and durable.​
​Pros:
Size: 22 x 8.7 x 9.8 inches
Only 4 lbs
The inner bag can be used on its own
Cons:
no duffel style carry handle
Still Haven't Found What You're Looking For? Sorry Bono! Keep Trying!
Click a button below to go back to the section you want:
That's It… Phew! Who Knew That Would Be Such A Monster Post!
So that's the state of play at the moment as far as carry on garment bags are concerned. There is a lot of room for improvement. While there are some great ideas I don't think anyone has quite nailed it on the design side.
It's probably got something to do with the fact that suits and dresses are big and carry on luggage is small.
If you're ready to give up and accept that creasing unavoidable then I urge you to check out​ two further areas.
Firstly travel clothes. Cotton is rotten and wool is cool. Wool doesn't crease so easily. Wool and Prince make some merino wool dress shirts that will go a long way to easing your shirt creasing problems.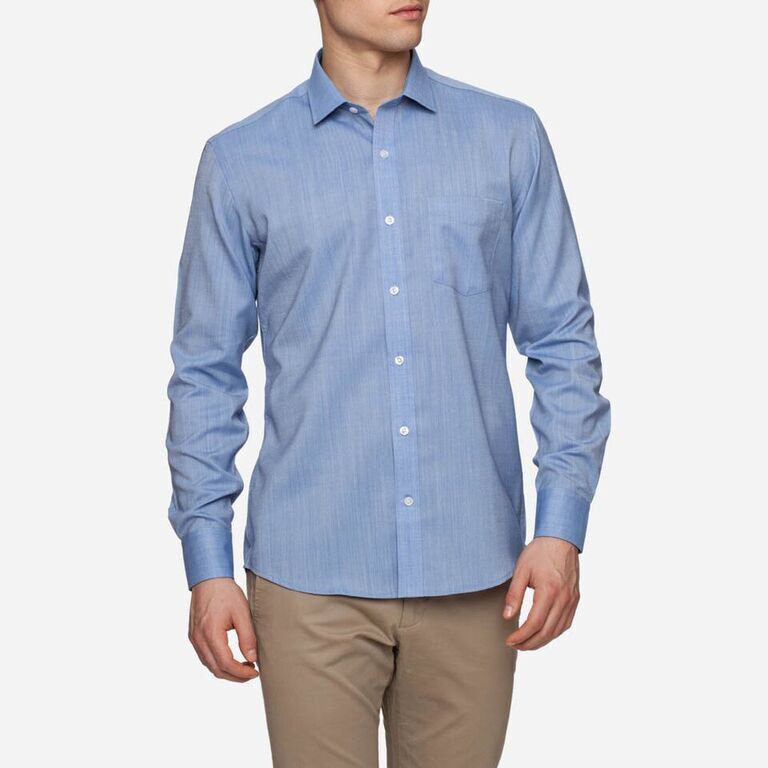 Secondly, a decent portable fabric steam cleaner can help you get the edge back and in the battle against crumpled clothes.​
If you have worn your wedding dress or special gladrags on a flight then we'd love to hear from you. And photos too would be amazing!